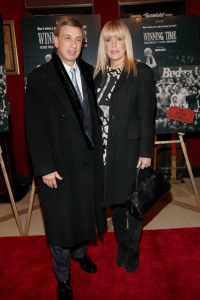 This column features its share of of tricky protagonists—Middle Eastern royalty, merely Eastern post-Soviet pirates, Wall Street swindlers. But perhaps no one in any of those categories is quite so proverbially Teflon-coated as the legendary NBA announcer Marv Albert, who with his wife, Heather, just sold his condo at 150 Columbus Avenue for an even $13 million, according to city records.
Mr. Albert's checkered past resurfaced most recently in connection with Bill Cosby's much-talked-about troubles, when the comedian's seemingly ever-multiplying assembly of accusers grew one stronger in early December with the addition of P.J. Masten, a former employee of Playboy clubs in New Jersey, Los Angeles and Chicago, who, as it happens, also testified against the sportscaster in his 1997 trial for sexual assault, alleging that Mr. Albert, clad in women's underwear and garter, attempted to force himself on her in a Dallas hotel room several years earlier.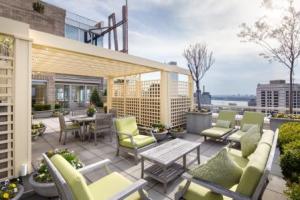 Ms. Masten was not Mr. Albert's primary accuser, though she did provide the most comical tale of escape—to the extent that levity can enter into such circumstances—saying that she fled his clutches after dislodging his toupee. (Having plead guilty to the lesser of the charges leveled against him, Mr. Albert, in an interview with CNN, later called Ms. Masten's claims "a complete fabrication," offering as partial proof the willingness of a hair stylist to testify to the sturdiness of his particular weave, which, he said, wouldn't have come off under the proposed conditions.)
But for all this, Mr. Albert suffered a dismissal of less than two years, before returning to his NBA post in the wake of the scandal. Today, he's at CBS sports, calling NBA, NFL and NCAA games. Mr. Albert doesn't get everything he wants, though. He originally wanted $16.5 million, $3.5 million than he received, for his 3,553 square-foot condo, which was listed with Adam Modlin of the Modlin Group. We don't blame the buyers behind SAG 150 Columbus LLC for haggling. Aside from a sizable and attractive terrace, the place looks luxe but exceedingly bland—more or less like a hotel room, where, certain parties suggest, its former owner tends to feel rather comfortable indeed.