Video games have changed. They've become more accessible and more indie, and subsequently, they've gotten smarter, more thoughtful and more experimental.
Nowhere was this more apparent than at IndieCade East this weekend, where you could see panels on subjects like "Beyond the Scrabble word list: making more inclusive word games" or "Software and Hardware in Post-Communist Central and Eastern Europe."
What does that mean for you, snob? It means that games are becoming part of the conversation—the one you're having with your pretentious friends, or while workshopping short stories, or while trying to impress a date. So, to celebrate the occasion, we've made a list of games that you're going to need to play in order to hold on to your intellectual bona fides.
"But I'm not a gamer," we can already hear you whining.
Can it! The tightly-wound definitions of what a gamer "is" or "isn't" have been rapidly breaking down anyway, despite certain troll-hole communities that desperately insist on the traditional, 1990's definition of the word (read: white, teenage, male, unassailable.)
In the interest of making this list worth reading, we've left off some of the obvious choices, because "Portal" doesn't need to be on another round-up list ever again.
With that said, let's get started…
Limbo
This depressing puzzle platformer tells the brief story of a boy searching for his sister. It ramps up in difficulty and dread as you navigate a stark, grey landscape for about three hours of play time. Then, it leaves you with little answers as to the actual details of the story.
Like it's spiritual cousin "Braid," "Limbo" will allow for hours of What Does It All Mean-style discussions, so this one is best played with your "Tibetan Book of the Dead" reading group.
Apotheon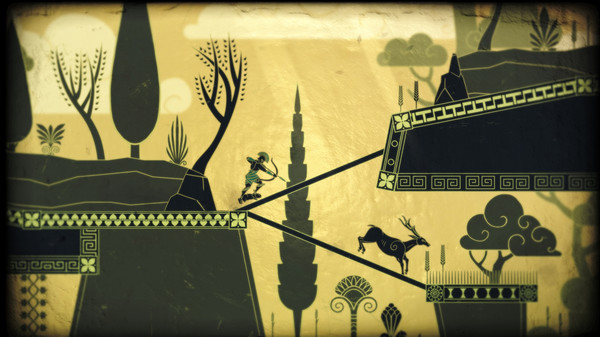 Greek mythology is a tired trope in most games, but "Apotheon" pulls right from classical Greek art for its critically acclaimed platformer. With what Game Informer calls a "tireless devotion to ancient Greek art and culture," "Apotheon" gives you an excuse to tout your supremacy in a field of knowledge you thought would literally never come in handy.
Time Fcuk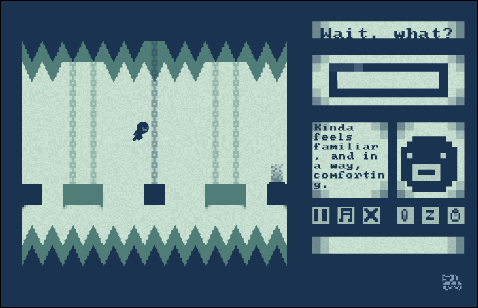 "Time Fcuk" was created by the legendary "Super Meat Boy" developer Edmund McMillan, a game designer who often channels his depression and existential dread into games that allow you to participate in his darkness. "Time Fcuk" is an eerie platformer, played in a claustrophobically small screen with a pixelated graphical style that feels like it could pull apart at the seams at any moment.
You can pay for "Time Fcuk" as part of the "Basement Collection"—a group of Mr. McMillan's early masterpieces—or play it online for free here.
Monument Valley
[youtube https://www.youtube.com/watch?v=wC1jHHF_Wjo]
Ok, we lied. We said we'd keep the blockbusters off of the list, but this one had to make an appearance.
This game has you guiding a small princess named Ida through a series of Escher-like landscapes. The puzzles are thoughtful (if a little easy), the visuals are smooth and the music pulls you right in. It only takes an hour or two to complete and costs only a couple of bucks to own on any tablet or phone.
This is the kind of award-winning game you hand to absolutely anybody—your mother, your grandpa, your non-gamer coworker—and get the instant intellectual street-cred of being the person who turned them on to "Monument Valley."
Auditorium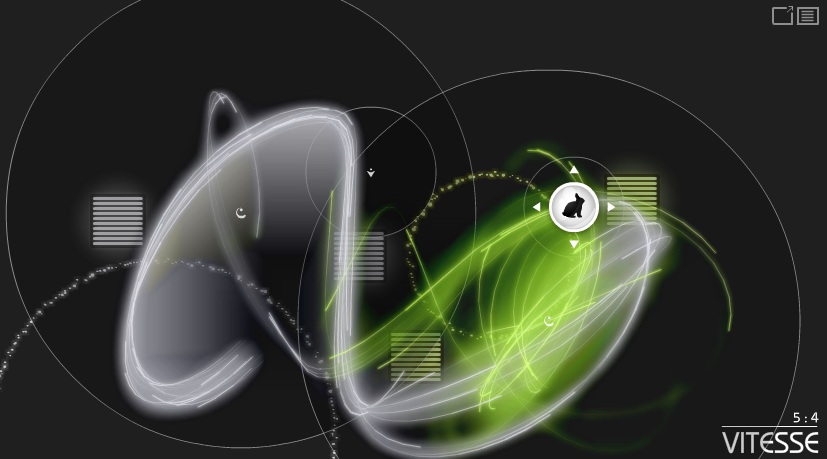 "Auditorium" is a straight-forward puzzle game for music lovers that looks more like a piece of software than it does a game. You attempt to manipulate the flow of something in order to build the game's soundtrack, which is reminiscent of Philip Glass.
You can give the demo a shot here.
Windowsill
'Windowsill" isn't so much a game as it is an online toy chest. You pop open your browser, meet a little toy car, and start pulling levers and lifting objects in order to progress through various discovery-based puzzles. It's beautiful and clever, and once you've finished, you'll want to dig around in the other similarly hard-to-classify projects by the developer, Vectorpark.
You can go through the whole thing in-browser here.
Sword & Sworcery
[youtube https://www.youtube.com/watch?v=fqbeO2FrIaA]
The kind of game you can call more of a "concept album" than a game. This game emphasises soundtrack, and designer Jim Guthrie is also responsible for the game's score. Like many high-concept games, it's got a throw-back pixelated aesthetic, used to paint giant environments. It'll cost you five to ten bucks, and you can grab it here.
Papers, Please
[youtube https://www.youtube.com/watch?v=_QP5X6fcukM]
"Papers, Please" kicked up a fair amount of controversy when it was banned from the app store, giving it a dose of banned-game chic. It bills itself as a "dystopian document thriller" that puts you in the role of a border guard deciding who gets to pass through a sort of Iron Curtain between two fictional countries. It's been one of the most deeply political, talked about games of the past few years and should come with a recommended list of documentaries to wash it down with.
White Night
Technically, we're cheating on this one, because "White Night" doesn't hit the proverbial stands until March 3.
In this noire survival horror game, the central game mechanic is lighting matches to pull out the environmental details of a deserted mansion. It was made by a handful of freelancers who stopped making Tripe-A games to listen to jazz music and make this survival-horror game out of bars and coworking spaces.