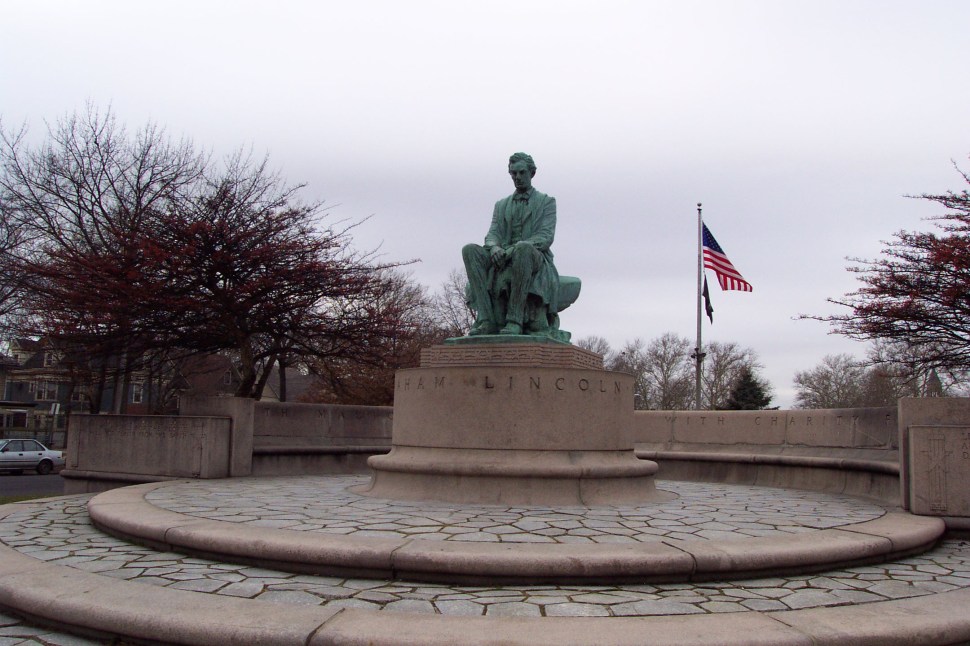 President Abe Lincoln and New Jersey: imperfect together.
Lincoln didn't really care to stop here when he traveled from Washington, D.C. to New York City.
And so he didn't, despite multiple invitations.
Democrat Stephen Douglas and his fusion ticket beat Lincoln in the general election of 1860: 62,000 votes to 58,300; but New Jersey's College of Electors awarded Lincoln four NJ electoral votes to three for Douglas.
Lincoln was lucky to obtain those, as relations with Democratic Party stronghold New Jersey only worsened during the Civil War.
Running for re-election four years later and in the throes of the war, the Republican president lost all seven NJ electoral votes to his discarded Union General George McClellan, who won the 1864 popular vote in the Garden State: 68,020 to 60,724.
Relations between Lincoln and New Jersey started badly early.
According to the Lincoln Institute, following the President's Cooper Union speech in February 1860, he received several invitations to speak in New Jersey.
"Illinois friend Mayson Brayman reported that while he visited with Mr. Lincoln in his New York City hotel room, there 'came a delegation from [Paterson] and Orange in New Jersey, begging him to go over and make speeches in those places. Thus, you perceive the fame of Ancient Abraham has extended even into foreign lands. To these unsophisticated heathens he presented me with a caution to be careful what they said, as I was a democrat. Then came a Young mans Committee of five whereupon I bolted for the door taking another man's coat in my haste.'
"Mr. Lincoln was invited by the Young Men's Working Club of the Republican Party in Newark to give a speech but he declined. He wrote Isaac Pomeroy that after 10 speeches in New England, 'I shall be so far worn down, and also will be carried so far beyond my allotted time, that an immediate return home will be a necessity with me.' He continued: 'I hope I may yet be able to visit New-Jersey & Pa. before the fall elections. While at New-York a Mr. William Silvey got a promise from me that I would write him whether I could visit, & speak at New-Ark. Will you please show him this.'"
The Lincoln Institute notes that Lincoln did address the state legislature at the State Capitol on Feb. 21st, 1861.
But there is no record of Lincoln ever having spent the night in New Jersey.
For more on the subject, go here.