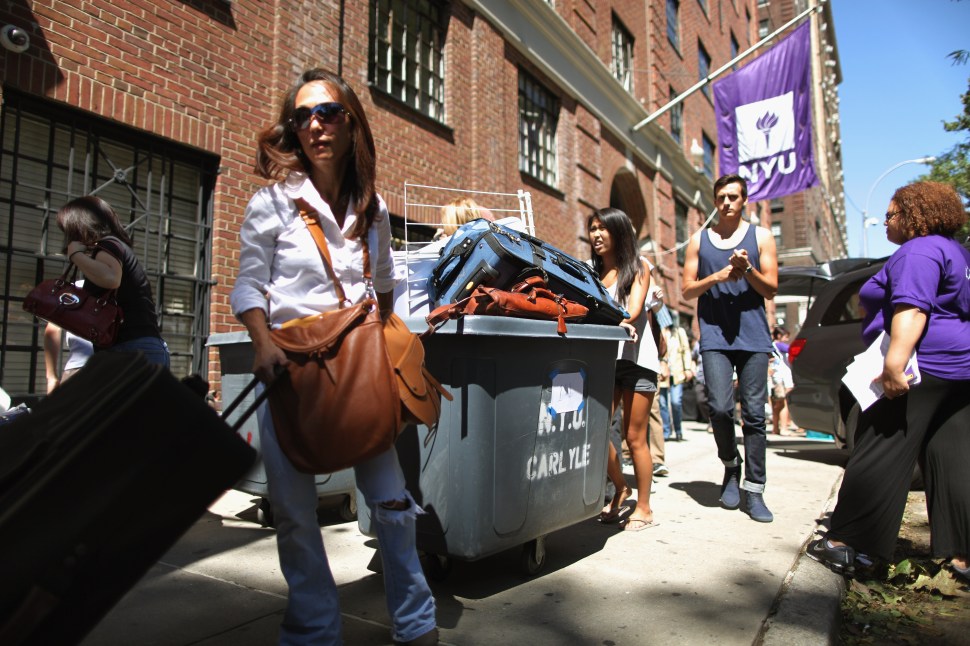 Though, like many Jews, I have fought long and hard for Israel throughout my life, things change when one of your kids goes to a university that is deeply hostile to the Jewish state.
I have already detailed appalling incidents at NYU – with America's largest Jewish student undergraduate population – and how it's being taken over by BDS and anti-Israel forces. Some 100 or so students from SJP, Students for Justice in Palestine, have been more successful than approximately 8000 Jewish undergraduates in the war for minds and hearts.
An incredible case in point was the speech by Mahmoud Abbas' last September at Cooper Union to approximately 1000 audience members—mostly NYU students—where he reviled Israel in extreme language and received multiple standing ovations. Hillel actually encouraged students to attend Mr. Abbas' lecture because he is "a moderate." Five days later he would accuse Israel of genocide at the UN.
My son Mendy organized the only protest against Abbas, receiving no institutional pro-Israel support, and a month later he organized a response on true genocide and how it has affected the Jews with Elie Wiesel and Samantha Power, the American UN Ambassador, as speakers.
Now our organization, through Mendy's efforts, has arranged for Israel's UN Ambassador Ron Prosor to give a major speech on the growing global demonization of Israel at Cooper Union's Great Hall, exactly where Abbas spoke. (NYU officials correctly point out that Cooper Union is not owned by the university, but its proximity to campus and history of vigorous intellectual debate—as well as the fact that its audience is often predominantly NYU students—gives it the air of an official campus building.)
A short overview is in order.
This is a very difficult time for Israel's Ambassadors abroad, none more so than the men known as the "two Rons."
First, there is Ron Dermer, my former student at Oxford and one of my closest friends. Ambassador Dermer is a lion of the Jewish people, fighting every day to alert the world to the danger of a nuclear-armed Iran. A gifted public speaker and a true Jewish patriot, Ron has come under fire from Netanyahu haters like J Street's Jeremy Ben-Ami who tried to misrepresent Ron on a national CNN broadcast last week in which I debated him and persuaded him to apologize. I am introducing Ron to a live WIZO audience in Miami on Thursday and I'm grateful for the opportunity to publicly thank him for all his sacrifice on behalf of the Jewish state.
Then there is the man who has one of the most difficult jobs in the world. Knowing how much the UN hates Israel, just imagine being its Ambassador to that highly prejudiced body. Yet over the past years Mr. Prosor has achieved global distinction as one of Israel's greatest and most courageous champions. His eloquent defenses of Israel often go viral on YouTube and social media. Mr. Prosor is also the quintessential gentleman, a man of high character, integrity, and warmth.
That Mr. Prosor courageously agreed to our invitation to enter the lion's den at one of America's most hostile campuses did not surprise me, and we need more Israeli Ambassadors prepared to risk demonstrations and vilification to fight for Israel on campus.
Which brings us to Hillel. It is time for the venerable organization finally to decide its identity on campus. Will Hillel fight for Israel and risk unpopularity or will it concede defeat?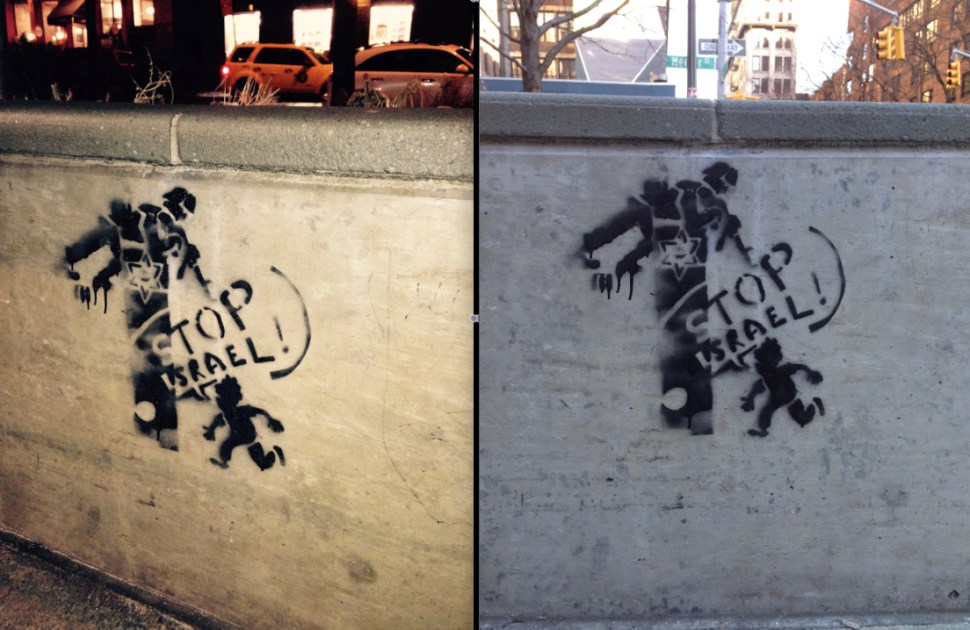 We asked NYU Hillel to partner with us on the Prosor event. They gave many excuses as to why they could not. We then asked them to simply send out a blast email to all their members. They came back with endless excuses as to why that's not doable. Even more curious is how they now wish to bring back the same speaker. But not to defend Israel. Instead, to speak about anti-Semitism in general around the world.
Holding seminars about the rise of anti-Semitism in France is not an excuse for not defending Israel. On the contrary. It can even feed the lie that the two are separate: that you can stand up for Jews in Europe but still vilify the Jewish state. Seminars on Anti-Semitism that do not directly address the global demonization of Israel can be used for cover in the refusal to fight openly and clearly for the Jewish state. Especially on campus.
I have every confidence that Hillel – and especially its distinguished head Eric Fingerhut – does indeed wish to defend and stand up for Israel. Which begs the question of why on one of America's most visible campuses, in the heart of America's leading city, this is not happening.
To those who are unaware of just how bad it has gotten for Israel on American campuses, let me relate a story.
Last week I was in Amsterdam speaking to the Jewish community and helping to promote an incredible new theatrical production of the life of Anne Frank, whose murder occurred 70 years ago next month.
In my speech to Dutch Jews – eighty percent of whom were murdered in the Holocaust – I said that we in America thankfully did not have the outbreak of anti-Semitism that was being seen in Europe.
A man raised his hand.
"I'm sorry Rabbi Boteach, but you are excusing one unbelievable development and I'm disappointed in you for whitewashing it. And that is how American campuses have become as bad for Jewish students and Israel as what we see here in Europe."
He was mostly right, especially about Israel, and I apologized.
That is has gotten this bad, especially on campuses with thousands of Jewish students like UC-Davis, which recently voted for BDS, is appalling, embarrassing, and dangerous.
After an earlier column criticizing Hillel's inaction on campus, I received emails and phone calls from some of its leaders and philanthropists. It's not right to criticize Hillel, they said. You should be supporting it.
I am Hillel's biggest supporter, which is why I'm addressing this. I still believe that Hillel is the most important Jewish campus presence, which is why I expect so much from it. Do you really believe that sweeping its failure under the rug is going to make people not notice? On the contrary, the real detractors of Hillel are the ones who have allowed it to be marginalized on campus and given up on them promoting a robust defense of Israel.
Everyone knows how bad it's gotten on campus. And the people who have real contempt for Hillel are those who don't believe it has the backbone and courage to stand up for Israel. So they don't say anything at all, prepared instead to simply start rival organizations.
It's not too late for Hillel NYU to promote one of Israel's greatest defenders and most accomplished Ambassadors. Ron Prosor will be speaking at Cooper Union's Great Hall this coming Tuesday, February 17th. We treat NYU Hillel as equal partners in every aspect of the evening. And if they're not yet ready to partner on events that openly defend Israel, sending out a email blast that will cost them nothing is not too much to ask.
Rabbi Shmuley Boteach is the Founder of This World: The Values Network, the world's leading organization defending Israel in the media. He is the author of Judaism for Everyone and 30 other books, including his most recent, Kosher Lust. Follow him on Twitter @RabbiShmuley.