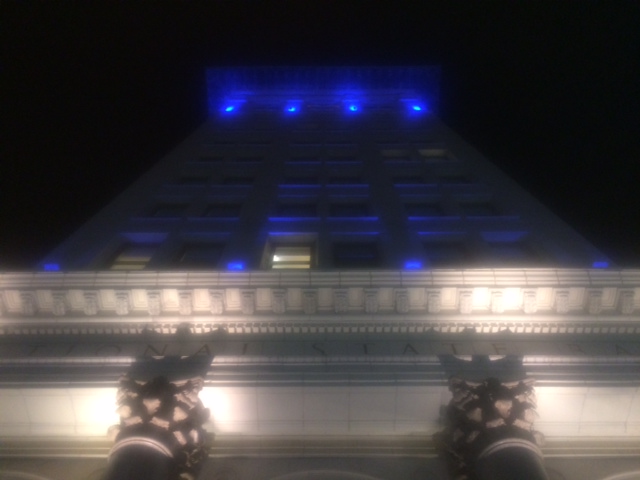 NEWARK – Newark Mayor Ras Baraka clarified his view of the future for a project that has stirred debate in recent weeks: Triangle Park.
There has been a more than decade-long effort to build Triangle Park, a park meant to provide a pedestrian link between Newark's Ironbound neighborhood, Penn Station and the Prudential Center arena and spur downtown development.
A first reading of a proposed change to the original park development plan was conditionally approved earlier this month. Out of seven council members present, five supported an amendment that could change the original plan to develop the park, signed between major Newark property owners Edison Properties, Jose Lopez and the Newark Housing Authority.
The reported replacement for the original stakeholders in the plan is Boraie Development, a real estate development firm based in New Brunswick.
One significant difference separates the two proposals. The Boraie plan includes several retail possibilities to accompany the park, while the Edison plan includes little retail and more open space.
"What we're trying to do in Newark is gain control of the park. The amendments that we were trying to get the council to vote on gives Newark the authority to have something else other than just a park there," Baraka told PolitickerNJ on Tuesday. "The problem that we're having is that if we develop something like a 125,000-square-foot park, it's going to cost the city $200,000 to $300,000 a year to maintain. We need ratables. It's a very valuable piece of land, so we absolutely do want other things on that property. We don't know if Boraie's idea is what we want. We just know we want something else other than just a 125,000-square-foot [passive] park."
When asked if the Triangle Park park project, roughly bounded by Edison Place, Lafayette Street, McCarter Highway and Mulberry Street, should be the prime focus of Newark's redevelopment efforts when many properties on nearby Broad Street are underutilized, Baraka cast a wider frame on the city's redevelopment efforts.
"Broad Street has the Four Corners project [in the area around the intersection of Broad and Market streets], which will help development up and down the street," Baraka said. "There will be housing and retail coming near the New Jersey Performing Arts Center (NJPAC). But I believe that once the Triangle Park project kicks off, it will spark development all around the area."