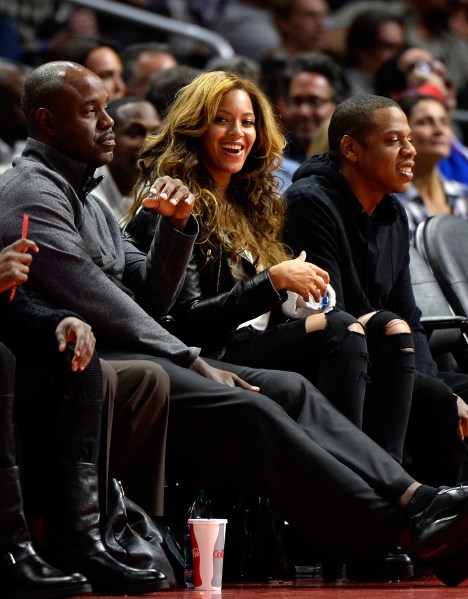 Want to diet like the queen? Soon, it will be as easy as ordering up a pizza (a gluten-free vegan one, that is).
Beyoncé is teaming up with exercise physiologist Marco Borges to launch 22 Days Nutrition, a meal service that will deliver plant-based foods free of gluten, soy and dairy to people's homes once a week. Meals are already available for purchase online, and range in price from $9.24 to $14.85 a pop, depending on how many you buy.
The product stems from the 22 Day Challenge, which Beyoncé and Jay Z undertook in December 2013 when they famously went vegan for several weeks, according to a press release. The philosophy behind the program is that it takes 21 days to form a new habit, and the 22nd day is when you are finally free from the meaty, cheesy, breaded demons of your past.
"All you have to do is try," Beyoncé said in the release. "If I can do it, anyone can."
If it were that simple, we'd all be international superstars living in Tribeca penthouses with perfect babies. But hey, eating more plants is something we can all get behind.