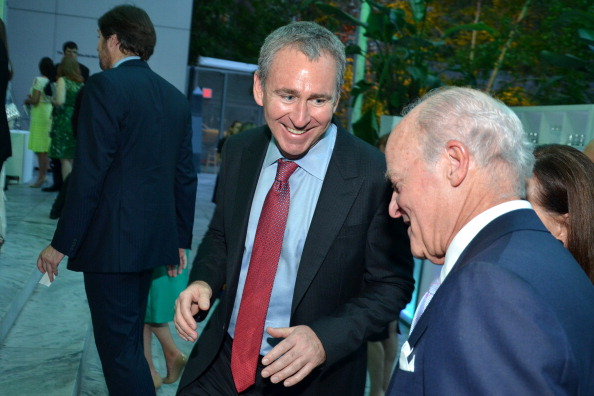 Ken Griffin, the billionaire founder and CEO of Chicago-based hedge fund Citadel, has donated $10 million to the Museum of Contemporary Art Chicago through his charity, the Kenneth G. Griffin Charitable Fund. Bloomberg reports that the gift will be used for the museum's Vision Campaign to construct the Griffin Galleries of Contemporary Art.
According to a press release from the museum, the campaign aims to raise $64 million in donations for institutional programming. With Mr. Griffin's donation—as well $10 million from the Zell Family Foundation to start the Zell Fund for Artistic Excellence—the campaign has already reached $60 million.
Mr. Griffin has been a member on the museum's board of trustees since 2000, and is an avid collector of modern and contemporary artists such as Paul Cezanne and Jasper Johns. Many of the pieces in his collection are have been loaned to museums. He has also been a supporter of individual exhibitions at the MCA Chicago over the years, including "Jeff Koons," "Take Your Time: Olafur Eliasson," and "David Bowie Is."
Madeleine Grynsztejn, director of the MCA Chicago, said in a statement on Friday, "Ken has been a consistent and generous supporter of the arts in our community. We are extremely grateful for this important gift, as it will support our Vision Campaign and bring exciting, innovative exhibitions to diverse audiences in Chicago and beyond."
"My hope is that this gift helps to ensure that the MCA continues to provide artistic programming that is accessible, dynamic, and relevant to audiences today and into the future," added Mr. Griffin.