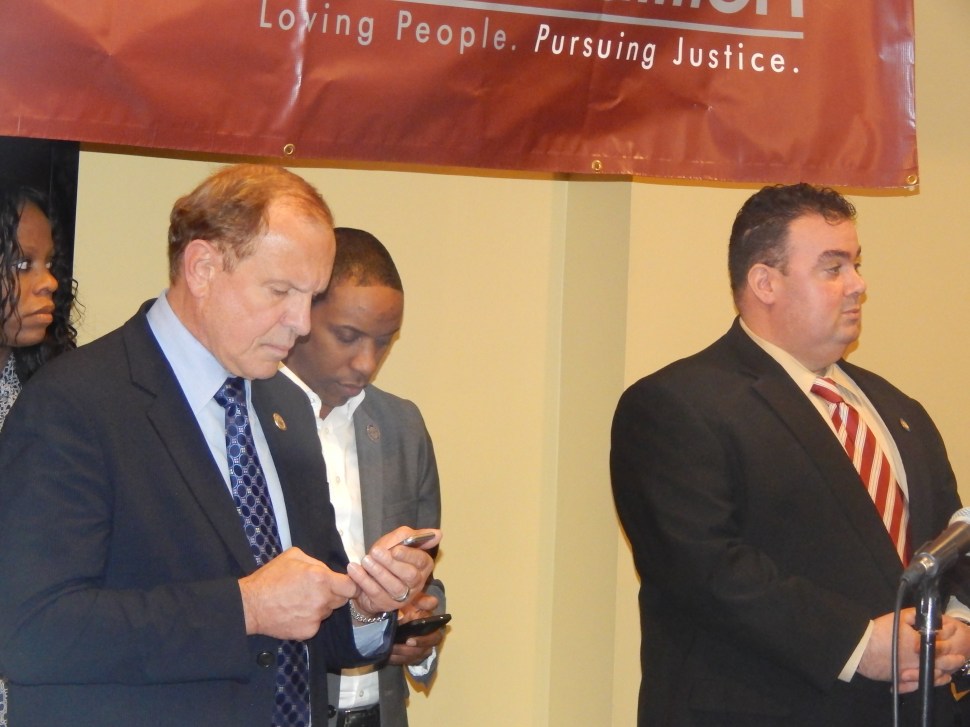 A YouTube video made by state Senator Ray Lesniak (D-20) is circulating on the Internet this weekend, a parody of an old Saturday Night Live sketch that featured Christopher Walken, which the senator's political enemies are gleefully sharing as evidence that Lesniak has jumped the shark.
Here is Lesniak's video in question, made on the occasion of the 40th anniversary of Saturday Night Live.
The video is a parody of this.
The senator's YouTube video features himself banging on a cowbell while the Blue Oyster Cult classic "Don't Fear the Reaper" plays in the background.
It's essentially a parody of a parody, with SNL originally riffing on this.
"It's patronizing," said Elizabeth Board of Education organizer Rafael Fajardo, who viewed the YouTube sketch as a tin-eared response to charges in La Palma newspaper – an organ of Fajardo's allies – that the senator and his political minions disrespected Latinos when Ana Maria Amin bucked the senator and joined forces with Fajardo.
Lesniak – a longtime Walken fan – said that's a complete misinterpretation of the video, which he says he made in good fun in honor of Saturday Night Live.
"Silly," the senator said of Fajardo's comment. "What does SNL 40th anniversary have to do with their newspaper?"
[youtube https://www.youtube.com/watch?v=GeQPCw-mZXA&w=854&h=510]