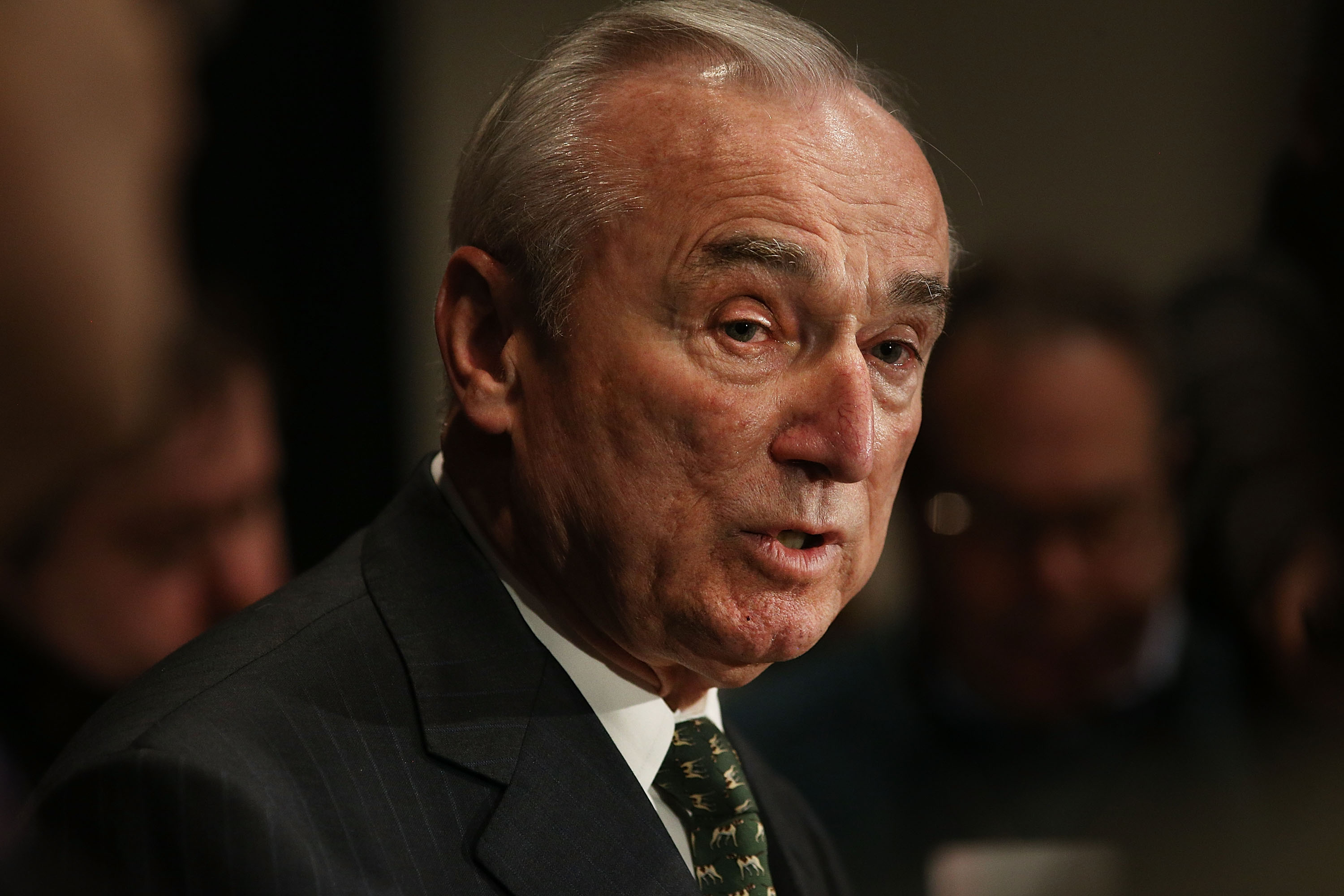 Police Commissioner Bill Bratton thinks the NYPD is doing just fine without Gov. Andrew Cuomo's call for an independent monitor in cases of a grand jury declining to indict a police officer in the death of a civilian.
"What the governor is proposing, I'm not intimate with some of the details of the initial proposal, but in the case of the City of New York, it would seem to me at least on its face that it's another level on top of what I'd describe as already sufficient levels," Mr. Bratton said.
Mr. Cuomo has proposed appointing an independent monitor, such as a retired judge, to review cases when a cop isn't indicted in a civilian death—as was the case in the death of Eric Garner on Staten Island. The grand jury's decision not to indict the officer in the Garner case, Daniel Pantaleo, sparked protests and calls for the minutes of the grand jury's proceeding to be opened to the public. Mr. Cuomo's proposal would allow the monitor to have some access to those grand jury documents.
But Mr. Bratton told a joint hearing of four State Senate committees today that he believed the NYPD didn't need another layer of oversight.
"We already have, as we have clearly articulated, a significant level of review," Mr. Bratton said. "We have five very qualified district attorneys who in instances of this matter are not shy about investigating. We have two U.S. attorneys who also, if it rises to the level of a federal offense, are not shy about entering into it," Mr. Bratton said.
He went on to describe newer levels of oversight: an Inspector General who can review all NYPD policies and procedures, and a federal monitor appointed by a court with "pretty wide purview relative to issues arising out of our stop, question and frisk practice."
He noted that didn't even factor in the departments own internal affairs system.
Mr. Cuomo's proposal for the monitor was among several criminal justice reforms he pitched earlier this year. The governor stopped short of calling for independent special prosecutors in cases of civilian deaths in police custody—something Attorney General Eric Schneiderman has called for and said he would like to oversee.
The State Senate hearing was held by the Committees on Codes; Crime Victims, Crime and Corrections; Investigations and Government Operations; and Civil Service and Pensions.
Will Bredderman contributed reporting.