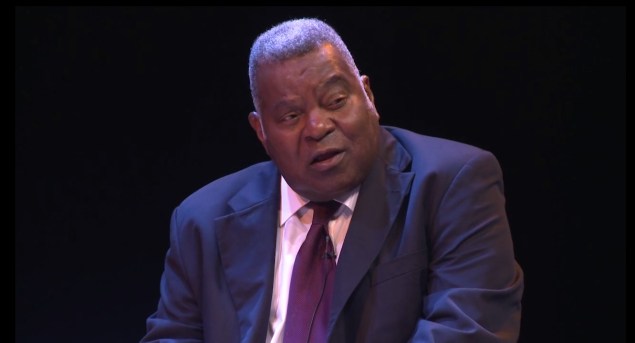 When Guillermo Philpotts ran for the State Senate in Brooklyn last year, he had no chance of winning.
He finished a distant third, with 5.2 percent of the vote. A local Democratic district leader, Jesse Hamilton, easily won the primary, and cemented himself as a political heavyweight in central Brooklyn.
But it may be Mr. Philpotts, a Panama native and perennial candidate for local office, who has the last laugh. On Sunday, Mr. Philpotts will be a prohibitive favorite to receive the Democratic nomination to replace Karim Camara in an overlapping Flatbush and Crown Heights-based Assembly seat–and there appears to be little that Mr. Hamilton or any of his powerful allies, like Brooklyn Borough President Eric Adams, can do about it.
Why is Mr. Philpotts, and not the county machine, in control of who runs as a Democrat in the May 5 special election? The answer lies in the fact that Mr. Philpotts, regarded as a harmless gadfly in local political circles, had the foresight to stock the county committee of Mr. Camara's 43rd Assembly District with a handful of family members and allies. Typically, county committeemen take direction from the county leader when the time comes to nominate a candidate in a special election to fill a vacancy. (New York State special elections have no primaries.)
But when a county committee is only 10 members large–most county committees in Brooklyn Assembly Districts boast more than 100 members–and three, including Mr. Philpotts himself, have the surname Philpotts, the clout of the Brooklyn Democratic Party can only go so far. Four committee members appear to live in the same apartment building with people named Philpotts; another four live on the same side street.
These county committeemen alone will decide who receives the Democratic nomination.
Mr. Philpotts could not be immediately reached for comment, but he told the blog Kings County Politics that he intended to seek the Democratic nomination. Errol Louis in the Daily News had reported earlier this week that Mr. Philpotts was planning to deliver his votes to Shirley Patterson, a Democratic district leader.
"A friend of mine wants me to support Shirley, but my many supporters told me I ran all this time and they (the Democratic Party) never supported me so why should I not run again?" Mr. Philpotts told Kings County Politics. "A key person in my committee says why quit now. Some of these people go back 40 years with me and at this age I need more friends than enemies."
Sources close to the Brooklyn Democratic organization said the party, led by Frank Seddio, failed to anticipate there would be a special election after Mr. Camara announced in January he was leaving the Assembly to take a post with the Cuomo administration. Party leaders refused to believe Mr. Cuomo, historically averse to calling special elections, would declare a vacancy–if a normal election was held, Mr. Philpotts' control of the county committee would have been meaningless, they reasoned.
District leaders like Mr. Hamilton and Ms. Patterson are expected to stock the county committee with loyalists, but neither of them did for reasons that aren't clear. Even after a federal judge ordered Mr. Cuomo to declare a special election for a vacant Staten Island Congressional seat, party leaders did not foresee that Mr. Cuomo would decide that the federal election and state election would be held on the same day, May 5.
Mr. Seddio and his inner circle were blindsided. A source close to Mr. Seddio told the Observer that the candidate who wins the support of the county committee would have the party's support, implying that efforts by Mr. Adams, the borough president and Senate predecessor of Mr. Hamilton, had failed to keep Mr. Philpotts from seeking the Democratic nomination. (Mr. Adams and Mr. Seddio work closely together.)
"This really is up to the county committee members from the 43rd District," the source said. "The county party has the obligation to call the county committee members into session and oversee election of a chairperson and then let them decide."
Though the Democratic nomination in heavily Democratic districts is often tantamount to winning the election, Mr. Philpotts will not have a clear path to victory.
Ms. Patterson will seek to run on the Independence Party line, sources say. Geoffrey Davis, the brother of former Brooklyn Councilman James Davis, is planning to run on his own party line. Diane Richardson, a former candidate for Democratic district leader, is a front-runner to receive the Working Families Party nod and is also looking to create her own ballot line.
An earlier version of the headline referred to the seat as a "Flatbush district." In fact, the neighborhood of Crown Heights makes up the bulk of the district.