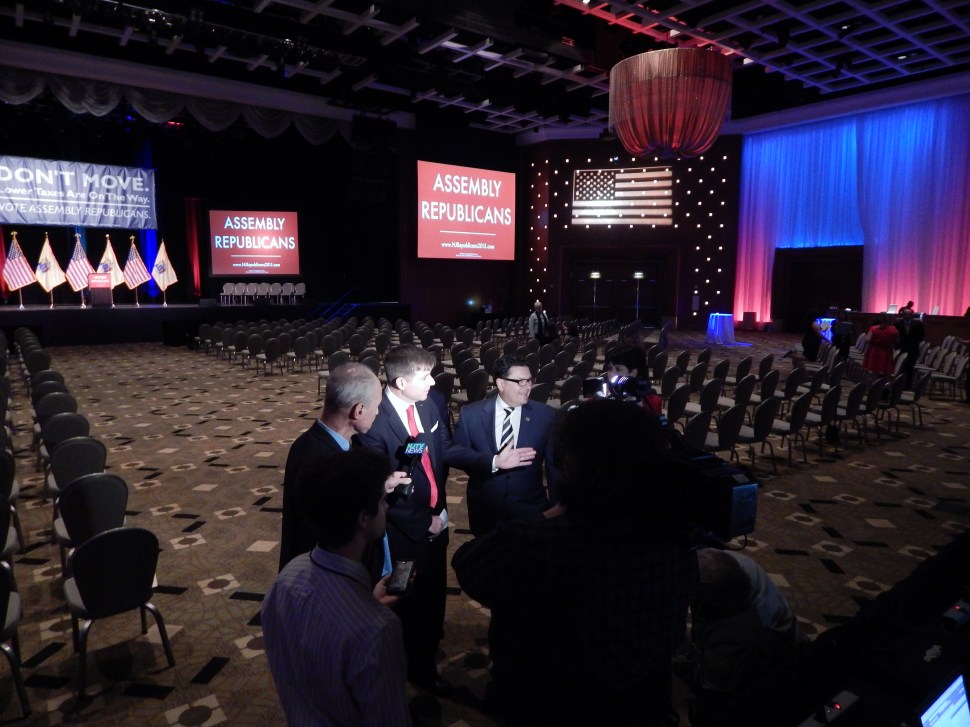 Assembly Republicans are ready to rumble.
Deputy Republican Leader Anthony M. Bucco (R-25) joined the ranks of his fellow GOP members clamoring for a debate between the Assembly's top leaders this morning with a statement decrying more than a decade of Democratic control in the legislature's lower house.
"For nearly 15 years, Assembly Democrats have been in control in Trenton. In that time we've seen higher sales taxes, higher income taxes, and higher property taxes," Bucco said. "Important public policy issues shouldn't be relegated to soundbites, but substantive discussion."
Bucco's is the second official challenge by Republicans for Assembly Speaker Vinnie Prieto (D-32) to publicly debate with Assembly Minority Leader Jon Bramnick (R-21) ahead of this year's November elections, when legislators of both caucuses will find themselves heading up tickets across the state.
Earlier this month, Bramnick himself invited Prieto to a verbal thrown down with six debates "any place, anywhere on his turf," so that the "public knows there's an important election."
"We have debates as to who should be governor, why don't we have debates as to who writes the laws in New Jersey?" Bramnick said.
Now others are out for blood.
"I believe the people of New Jersey would welcome such an open dialog between the two Assembly leaders and public debates are a great way to convey their respective visions for the future of New Jersey," Bucco said.
Prieto has yet to respond.