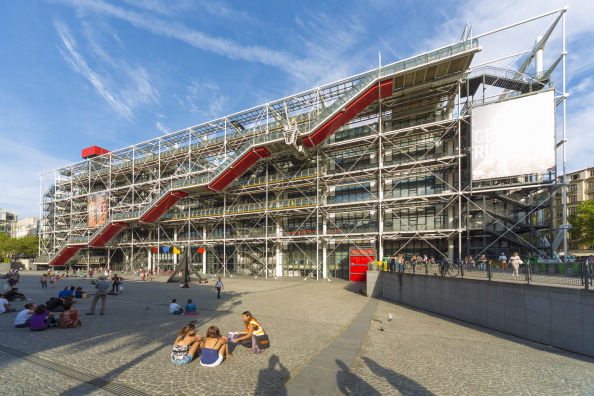 The Centre Pompidou is on the move. According to The Art Newspaper, the world-class institution will be extending its base beyond Paris to other towns and cities in France with a series of pop-up branches. The pop-ups will run for four years, and reflect efforts by the museum to increase its domestic presence.
"We will soon launch an open call for candidates [to select a French city]," a spokesman said.
So, which tiny countryside hamlets could soon get their one pocket of contemporary art? Well, there's Libourne, a lovely looking town 358 miles southwest of Paris with a population of 20,000 people (the Stade de Paris seats 80,000). It already hosted the Pompidou's temporary mobile museum in 2011. If selected, the city could set up the pop-up branch in a former military base, Libourne mayor Philippe Buisson stated in the local newspaper Sud-Ouest.
This news comes after the revelation that the museum will be opening its first pop-up in Malaga, Spain in March. This five-year temporary space will include 90 works from the museum's collection as well as "temporary exhibitions and performance art events, and organize projects for children," according to a spokesman of the institution.
As for Pompidou pop-ups in North America? Maybe, hmm, let's see, New York? No, not at the moment, but who knows!