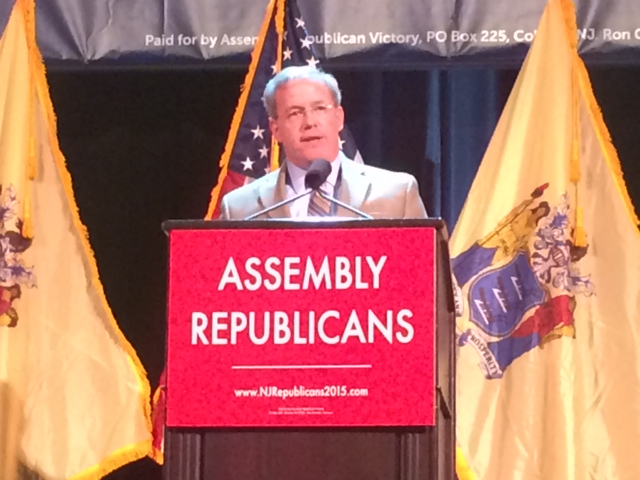 ATLANTIC CITY – The names of Chris Christie and Jeff Chiesa, intertwined in New Jersey politics for years, are now potentially tied together again because of two words: Attorney General.
Chiesa, an attorney who met Chris Christie in private practice, served under his friend in the U.S. Attorney's Office, then was later named the governor's chief counsel, then state Attorney General and ultimately appointed U.S. Senator by Christie to complete the term of the late U.S. Senator Frank Lautenberg (D-NJ).
With Christie inching toward a 2016 Republican presidential nomination bid, there is some reported fear among New Jersey Democrats that if Christie doesn't make it to the White House, he could still get the nod to be America's Attorney General.
While these rumors remain rampant, PolitickerNJ sidled up to Chiesa minutes after he spoke at the Republican conference at the Borgata Hotel and Casino in Atlantic City on Monday and asked him another question.
Do you still hold out hope that if Christie does indeed make it to the White House, he will name you Attorney General?
"I've been incredibly honored to have all the spots I've had in my life – lucky beyond my wildest expectations," Chiesa said. "I'm very proud to have been the Attorney General of New Jersey, and I'm very proud to continue to support the governor as always. I don't think about [becoming Attorney General]. All I think about is hoping that we have leaders like Chris Christie that can step up and lead our country."