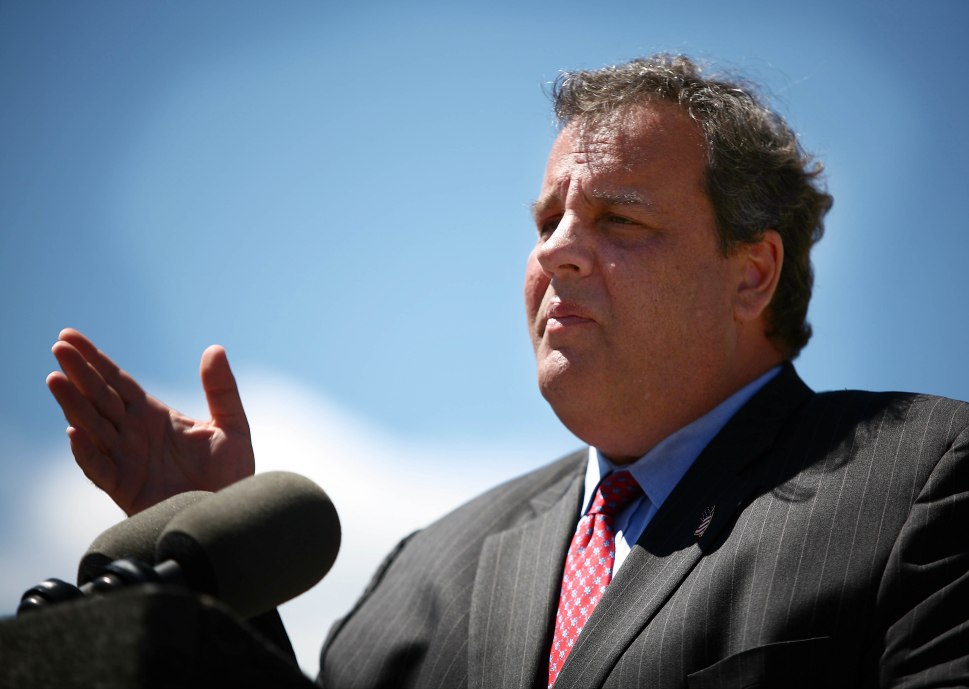 Prospective presidential candidate Gov. Chris Christie is making his 12th trip to Iowa, a first-in-the-nation caucus battleground, to headline a local GOP fundraiser today.
Christie is set to speak at a 6 p.m. event in Dallas County — which ranks fifth for the most votes cast in the Iowa caucuses in 2012, according to the Des Moines Register — and is also scheduled to meet with Iowa Gov. Terry Branstad and Lt. Gov. Kim Reynolds, both fellow Republicans.
The last time Christie was in the Hawkeye State was in January, when he appeared alongside a number of fellow potential Republican nominees to address crowds of conservatives at the party's annual Iowa Freedom Summit.