With Chinese New Year happening Thursday, Christie's is giving art lovers one more reason to celebrate Asian art and culture. Next month, the house will hold the largest-ever auction of a private Asian art collection, and plans to sell more than 1,400 artworks, furniture, and decorative objects that belonged to Robert Hatfield Ellsworth, the renowned Asian art scholar and dealer.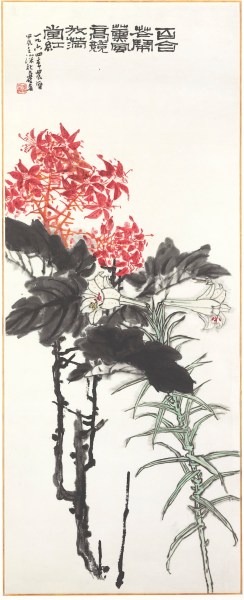 "The Collection of Robert Hatfield Ellsworth" coincides with Asia Week New York, a city-wide celebration of Asian art that includes exhibitions by museums, dealers, and auction houses. Christie's will host five live auctions of Mr. Ellsworth's collection from March 17 to March 21, in addition to a simultaneous online-only auction of Chinese art from March 18 to 27. For the occasion, the house is pulling out all the stops; it will reproduce the interior of Mr. Ellsworth's palatial 22-room 5th Avenue home to display the pieces on offer, the best of which spent this past fall touring Beijing, Tokyo, Shanghai, Hong Kong, and London.
Before Mr. Ellsworth died in August at 85, he had a long and distinguished career dealing Asian art to major museums and collectors, including John D. Rockefeller III. He is credited for reigniting interest in Chinese paintings of the 19th and 20th centuries with his three-volume book Later Chinese Painting and Calligraphy: 1800-1950, published in 1987. He donated almost 500 of the works he wrote about to the Metropolitan Museum of Art in 1986.
The top lots in the sale, to be sold during "Part I: Masterworks" on March 17, are two bronze figures estimated to sell for $2 million to $3 million: a figure of Avalokiteshvara, the Buddhist embodiment of compassion, from 13th century Nepal, and a figure of Shiva Gangadhara Nataraja from 9th century Southern India. They will round out sales of the Ellsworth collection with Chinese furniture and paintings on March 18; Qing ceramics, glass and jade carvings on March 19; Chinese metal, sculpture and early ceramics on March 20; and European decorative arts and Old Master works on March 21.