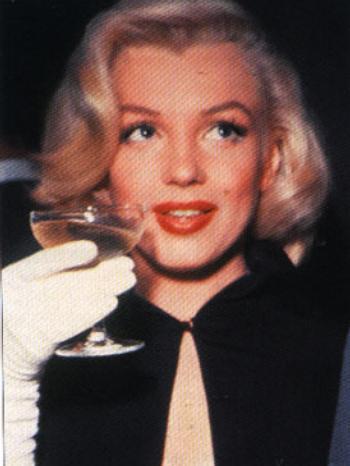 The coupe style champagne glass has always been the most fabulous choice for cocktail and dinner parties. Its delicate shape makes it easy for liquid to stay within in the glass, unlike the unforgiving frame of the martini glass. For centuries, the elite have been using the Coupe as a sign of wealth and elegance. TV shows such as "Mad Men" and "Boardwalk Empire," have brought back the iconic style, and viewers can't get enough of the grace that comes with drinking out of a coupe-style glass.
The return of the trend comes with a few new improvements. The Reidel Veritas Coupe is a fresh new take on the traditionally short, chunky coupe of the flapper era, made of impeccably thin crystal with a strikingly voluptuous top and a pulled stem design. With its all-new Coupe glass, Riedel has given the old Hollywood staple a 21st-century spin, bringing the stout old beauty to new hights with the brand's first shape of its kind.
Like the many movie stars and icons that have used the Coupe in the past, Riedel's Coupe glass gives even the most ordinary people an opportunity to live like the rich and famous. The glass is useful for more than just champagne. The round shape allows the glass to also be perfect for desserts and other cocktails, and they are dishwasher safe. The reliable glass remains glamorous no matter what it is used for.