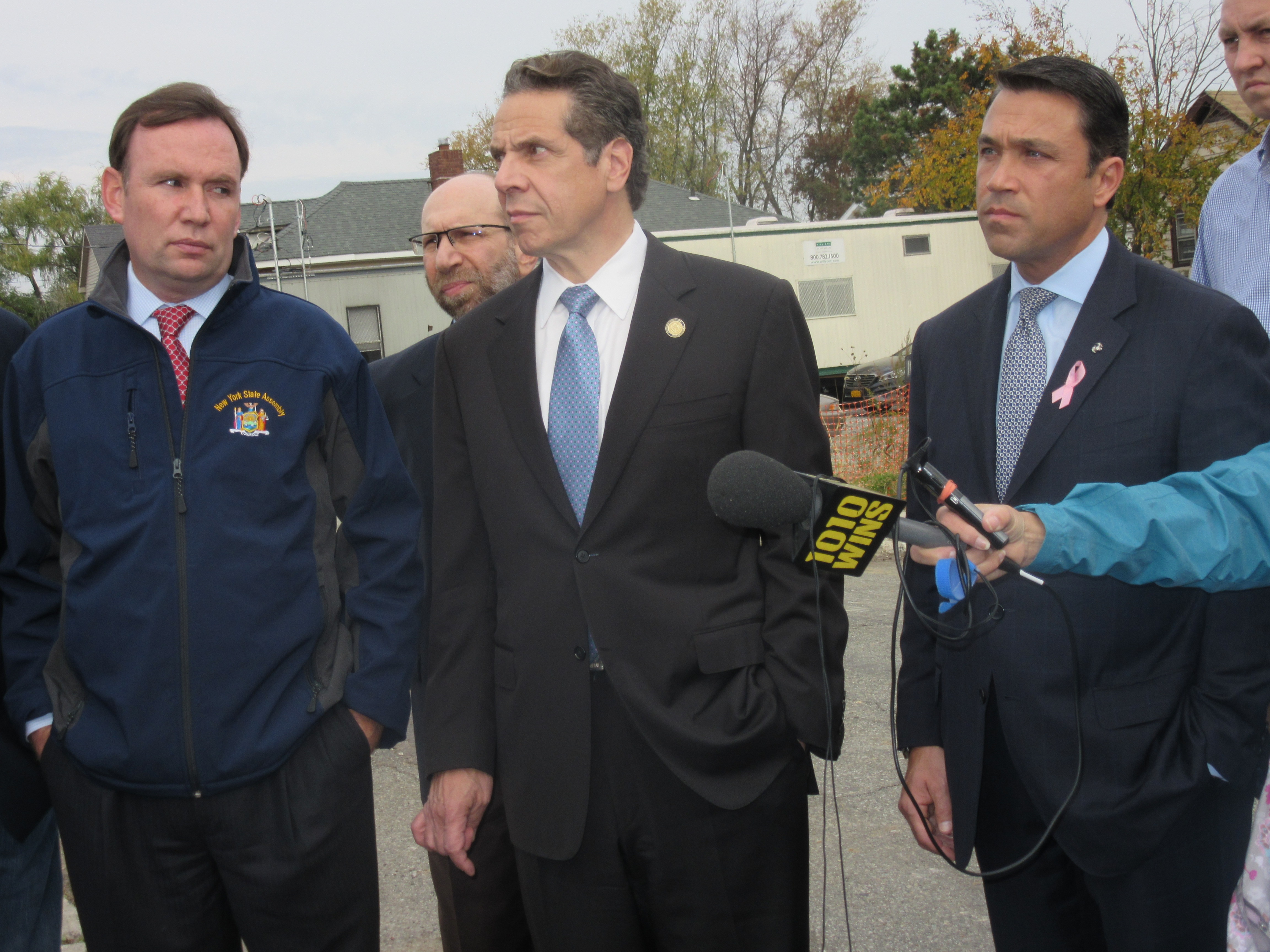 Gov. Andrew Cuomo said today that he will announce a date for a special election to fill the vacant seat of former Congressman Michael Grimm "shortly"—hours after a federal judge ordered him to do so by February 20, or expect to explain himself in court.
Eastern District Court Judge Jack Weinstein agreed with Staten Island attorney Ronald Castorina's argument that the governor must give a compelling justification for not declaring a Congressional seat vacant, which would trigger a special election within 70 to 80 days. Mr. Cuomo has yet to declare Mr. Grimm's former seat vacant in the month since the Republican resigned after pleading guilty to a federal tax evasion charge—and the governor went so far as to tell the Observer last month he had no time frame for doing so.
In a statement issued today following Mr. Weinstein's decision, Mr. Cuomo's office said it was their intention all along to allow a special election for the Staten Island and Brooklyn-based seat to go forward in the near future.
"As reflected in the state's papers filed last week, the governor will announce the date for the special election for New York's 11th Congressional District shortly, consistent with our constitutional obligation and in a manner that balances both the economic impact of the election as well as the need for fair representation," said spokeswoman Melissa DeRosa
The state's attorneys claimed in court last week that Mr. Cuomo was "actively considering" all the factors involved in permitting the special election to go forward, but needed more time.
Mr. Weinstein, however, said he would personally set the date for the special election should Mr. Cuomo not do so by Friday or present him with a convincing argument for postponing the replacement vote.
"The right to representation in government is the central pillar of democracy in this country. Unjustified delay in filling a vacancy cannot be countenanced," Mr. Weinstein wrote.
Election lawyer Jerry Goldfeder said the decision had potential to change the way special elections for Congressional seats are called in New York, where governors have long enjoyed almost unlimited latitude in declaring a vacancy. Mr. Cuomo has in recent years demonstrated a hesitancy to permit special elections for vacant offices, often citing cost as a concern.
"This is a very dramatic and unique precedent relating to vacancies in the House of Representatives," Mr. Goldfeder said. "It's extremely rare for a federal judge to direct a governor to take action."
Local party establishments handpick their candidate in a special election, and Republican Staten Island District Attorney Daniel Donovan is heavily favored to succeed Mr. Grimm. The Democratic Party has yet to decide upon its contender.