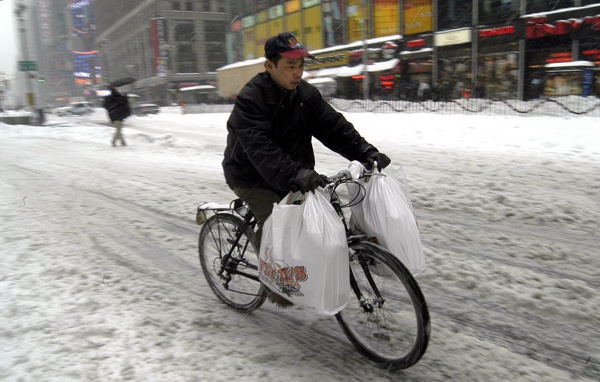 At a City Council hearing today, top officials from Mayor Bill de Blasio's Office of Emergency Management said they were powerless to force employers to close during natural disasters.
At a joint hearing of the committee on Recovery and Resiliency and Fire and Criminal Justice Services, Queens Councilwoman Elizabeth Crowley recounted tales of workers struggling with closed streets and subways in the midst of a snow storm earlier this month. She asked OEM Deputy Commissioner James Esposito if it was possible for the city to encourage private enterprises to temporarily shutter in order to ensure employee safety.
"There is a certain onus businesses put on employees," she said. "Is there anything the city can say to small businesses, 'This storm we're preparing for is bad, you should close?' Or, 'The state's shut down the MTA, your employees will not be able to get to work, you should close and try to contact them and tell them they don't have to try to get to work.'"
Mr. Esposito said the city can do little other than inform business owners of an approaching storm.
"I don't think we have the authority to close businesses," the de Blasio appointee said. "Ultimately, it is their decision as to whether or not they should close and stay closed."
Mr. de Blasio did back legislation, however, requiring businesses to grant employees paid sick days. He described it as a "dramatic expansion" of that program that he oversaw in the first months of his mayoralty. Against the wishes of some in the business community, the paid sick days expansion became law last year.