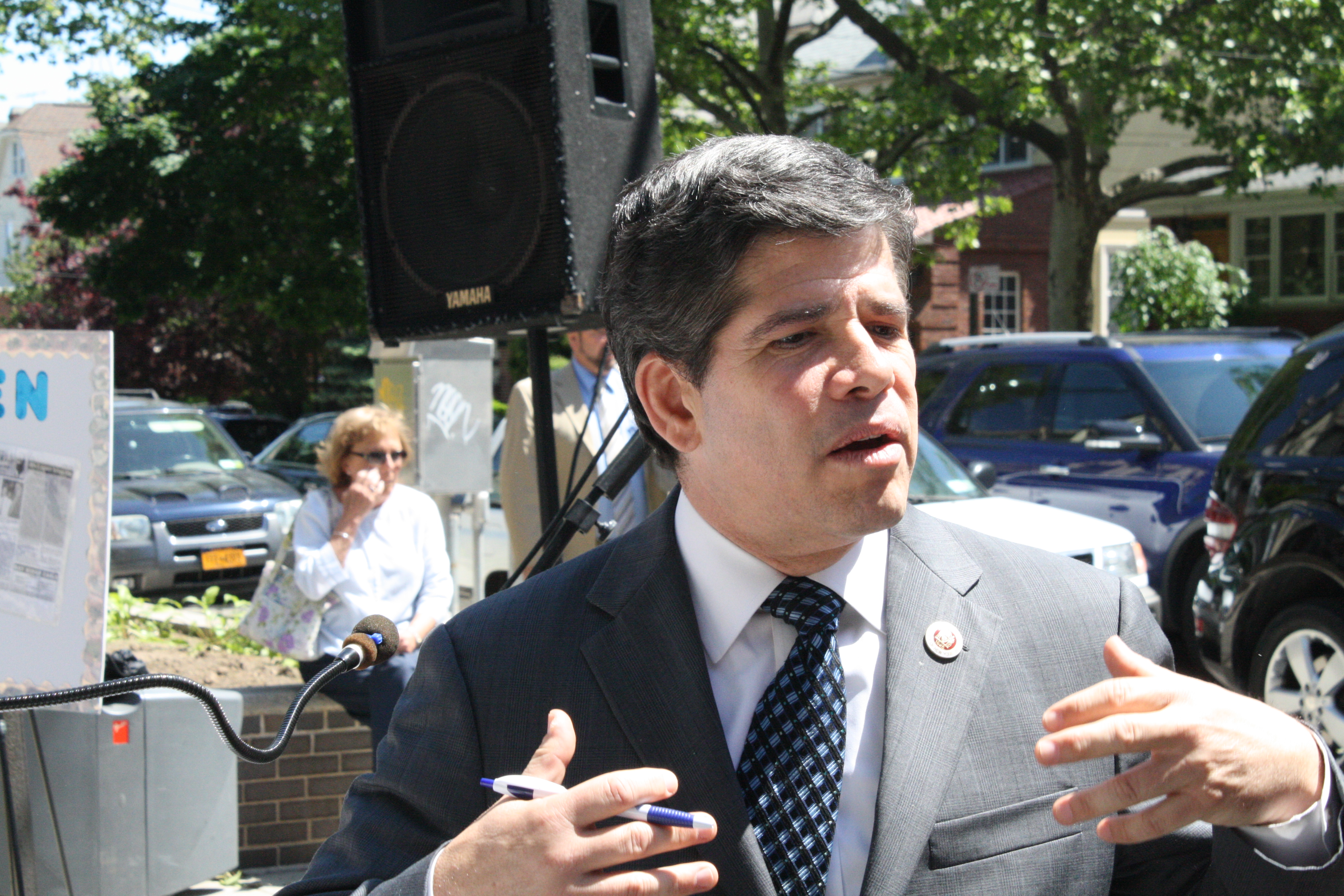 Councilman Vincent Gentile is the last man standing in the bid to become the Democratic candidate for former Congressman Michael Grimm's seat.
But whether Mayor Bill de Blasio will campaign on behalf of his former Council colleague remains to be seen.
"I think Vinnie's a great public servant. I've known him almost 20 years, and I think he has a lot to offer that district," Mr. de Blasio said today during a City Hall media availability.
As the Observer reported last month, Democrats have long been leaning heavily toward Mr. Gentile to take on District Attorney Daniel Donovan, the GOP's candidate, but were awaiting a declaration of a special election, now set for May 5, to formally select a candidate.
While they won't make it official until a county convention Thursday, Mr. Gentile is the only candidate left in contention. He had been one of three people being considered by the Staten Island Democratic Party's executive board, alongside Brooklyn Assemblyman William Colton and State Island labor activist Robert Holst. Mr. Colton dropped out of the race last night, posting a statement to his Facebook page saying the bid would take him away from his responsibilities in the Assembly. Mr. Holst, meanwhile, dropped out of the race today, according to the Staten Island Advance.
Mr. Gentile and the Democrats will face an uphill climb to win the seat, vacated by Mr. Grimm, a Republican, after he pleaded guilty to a single felony count in December. Even with the criminal trial hanging over his head, Mr. Grimm crushed his last opponent, former Brooklyn Councilman Domenic Recchia. The seat has been by Republicans save for a two-year stint by former Congressman Michael McMahon, elected in 2008 and defeated two years later by Mr. Grimm. Mr. Gentile's Brooklyn address is a setback in the mostly Staten Island district, and a Democratic Congressional Campaign Committee poll showed that Mr. Donovan was set to trounce even a popular Staten Island pol, Assemblyman Michael Cusick, who dropped out of the race shortly after the poll leaked.
While Mr. Gentile could probably use all the help he could get on the campaign trail, it's unclear whether Mr. de Blasio's presence would be helpful. Polls have shown him to be decidedly unpopular in the city's most conservative borough, with an approval rating hovering around 25 percent. Though Mr. de Blasio was not a visible presence on Mr. Recchia's campaign last year, Mr. Grimm delighted in tying his opponent to the unpopular mayor.
The mayor deferred to Mr. Gentile today when asked whether he'd be a help or a hinderance.
"I would be happy to," Mr. de Blasio said. "I leave it up to him to decide what works best for his campaign."