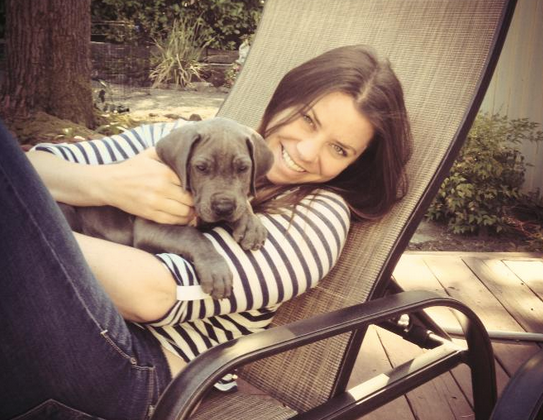 Legislation seeking to give terminally ill New Yorkers the choice to end their life under a doctor's care—modeled off an Oregon law that made headlines late last year when Brittany Maynard moved to the state to end her life—has been introduced into the State Senate in Albany.
"The option to end one's suffering when facing the final stages of a terminal illness should be a basic human right, and not dependent upon one's zip code," State Senator Diane Savino said in a statement today. "With solid support for aid in dying across every demographic, I believe there will be strong bipartisan backing for this bill."
The New York End-of-Life Options Act, introduced late last week by Ms. Savino and Mr. Hoylman, is modeled off the law in Oregon. It would allow adults to obtain a prescription from a physician for a lethal dose of medication that a patient can take on her own to end her life. The lawmakers told the Observer last month they had been inspired by Ms. Maynard's story to make the options she moved to Oregon for available to their own constituents.
Aid in dying laws are on the books in just five states, including Oregon, where Maynard, 29, moved from California so she could end her life while suffering from the effects of a terminal brain tumor. With Compassion & Choices, an advocacy group that supports death with dignity legislation and is backing the push for the bill in New York, Ms. Maynard took her story public, releasing a video stating her intentions to end her life under the law.
"She really did touch a lot of people in a way that really got them thinking," Maynard's husband, Dan Diaz, told the Observer last month. "We don't like to think about death, but because she put a face to it, because of her age, because of being so young and being well-spoken and speaking up, it did have an impact."
Since his wife's death, Mr. Diaz, has been speaking to the media—and lawmakers, including Ms. Savino—advocating for other states to adopt similar laws.
"It just boils down to, if you applied this to yourself, if you were unfortunately found to be in this position, would you want the option?" he asked in an interview with the Observer last month.
The New York legislation, like in other states where it's already law, would require the patient to be terminally ill and mentally competent, two physicians to confirm the prognosis is terminal, two witnesses to attest the request is voluntary, and includes felony penalties for coercing or forging a request. The bill covers physicians against civil or criminal liability, and participation would be voluntary.
The legislation is sure to face some opposition, particularly from religious groups that have long opposed hat they've called assisted suicide. Cardinal Timothy Dolan told the Daily News he would oppose any such bill.
"The real death with dignity, the real heroes are those who die naturally, who take each day at a time, savoring everything they've got. That is death with dignity," the Catholic leader told the News.
Mr. Diaz said it was backward for opponents to "impose their beliefs" on someone like his late wife.
"The idea that they would impose their wishes on her, insist that she suffers, that to me is ridiculous," Mr. Diaz told the Observer.
A spokeswoman for Gov. Andrew Cuomo said his office would review the bill. The Senate is co-led by the Republicans and the Independent Democratic Conference, of which Ms. Savino is a member—though the GOP has more power now that it could have its own majority. Republican Senate Leader Dean Skelos' office did not immediately respond to a request for comment about his position on the bill. Similar legislation has been introduced into the Assembly by Assemblywoman Linda Rosenthal.
Compassion & Choices said it would be looking to Ms. Savino's clout as a member of the Independent Democratic Caucus to help move the legislation forward in the Senate.
"As a key member of the Independent Democratic Caucus in the New York State Senate, Senator Savino is well positioned to gain bipartisan support for New York's aid in dying bill," Barbara Coombs Lee, president of Compassion & Choices, said in a statement.