Cultivating an enviable posse of stylists, artists and entertainers is essential for any designer. What good is a solid spring line if the glossy mags aren't publishing it and global tastemakers aren't wearing it?
Fashion's power players surround themselves with only the best bold-faced names during Fashion Week, and each one provides the designer with a certain something extra in the eyes of the public.
Katie Grand is the stylist Marc Jacobs relies on for most of his runway shows, campaigns and beauty ads. Editor-in-chief of Love magazine, Ms. Grand has Svengali skills of her own, launching Kendall Jenner onto the fashion scene last year. Mr. Jacobs not only uses Ms. Grand's styling skills, but has also called her a muse.
Carlyne Cerf de Dudzeele is also a longtime friend and ardent admirer of Mr. Jacobs. Beloved by Dior, Moschino and Chanel, the Vogue veteran has plenty of high-profile friends. But she sings the praises of Mr. Jacobs especially loudly.
Sharing Mr. Jacobs' audience space often is art world power couple Rachel Feinstein and John Currin. Sculptor Ms. Feinstein inspired an entire collection for Mr. Jacobs, and she has photographed campaigns for him. Their presence imbues his relatively young brand with a legacy vibe.
In fact, Mr. Jacobs has a habit of hiring his artsy friends. Filmmaker Sofia Coppola—whom he once called "the epitome of this girl I fantasize of"—has directed advertisements for the designer. Ms. Coppola would be an ace endorser for any fashion brand, but she only has eyes for Marc Jacobs.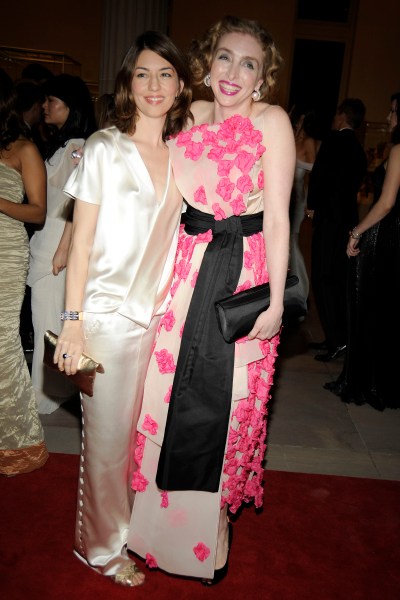 Carol Lim and Humberto Leon, the designers behind Opening Ceremony, also know a thing or two about incorporating talented fashion icons from other fields into their brand. Chloë Sevigny has designed offshoot collections for the buzzy label since 2009. A bona fide style icon, Ms. Sevigny could have found employment with plenty of design houses but remains a major feather in OC's minimalist cap. Stylist Brian Molloy works with everyone from Spanish Vogue to Uniqlo, but he and Opening Ceremony have settled into a cozy runway relationship. Whenever the brand has an ad campaign or show coming up, they usually summon Mr. Molloy to give their models the quintessential OC look.
Spike Jonze is a front-row favorite of Ms. Lim and Mr. Leon, and now, a collaborator: He wrote and directed the one-act play that preceded OC's spring and summer 2015 fashion show, hot on the heels of his Academy Award win for the screenplay of Her. Having an Oscar winner scribble down a play to open your runway show is quite a coup.
The designers behind semi-newbies Suno, Max Osterweis and Erin Beatty have found love from style world staples such as interior designer Athena Calderone and fashion critic Lynn Yaeger. Both can be found front-row at the label's fashion week presentations since Suno's early days in the MADE incubator. Kate Bosworth has no doubt launched a thousand purchases thanks to her love of Suno. "It" girl stylist Kate Foley not only styles the label's shows, but also dates Mr. Osterweis. That is one way to keep your collaborators loyal.
Wunderkind Alexander Wang seems to effortlessly amass the world's coolest musicians in his entourage, imbuing them with fashion cred that will never fade. Take Rihanna for example. She was rocking bedazzled satin cocktail dresses before she met Mr. Wang. Her cozy relationship with the designer, combined with Anna Wintour's admiration, no doubt helped her accrue enough style points to win the CFDA Icon award last year.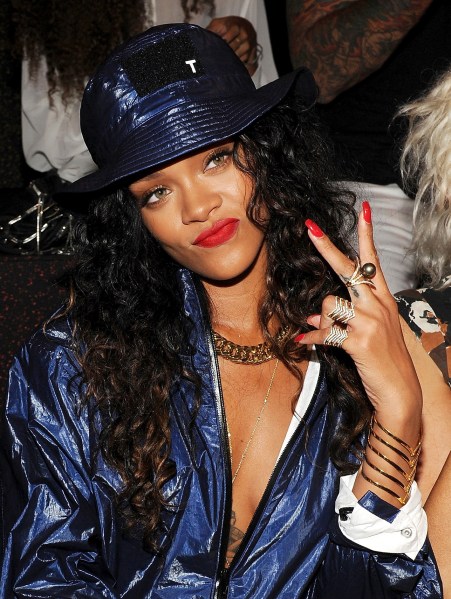 Fashion-obsessed rapper A$AP Rocky perpetually sits front row at Wang shows. He and Mr. Wang share a heartwarming friendship and mutual respect. Yo-Landi Vi$$er and Ninja of Die Antwoord also shared the front row last fall, along with Nicki Minaj, rounding out Mr. Wang's sportswear-loving musical entourage.
Mr. Wang inspires fierce loyalty in the models who work with him, including Joan Smalls and Hanne Gaby Odiele. These top models return to Mr. Wang's runway time and time again. And of course, the creative geniuses behind MADE Fashion Week, who helped Mr. Wang hit the big time, remain a presence. Jenne Lombardo and Keith Baptista can be seen both at Mr. Wang's shows and at his famously epic after-parties.
Rodarte, the label that is as flowy and fantastical as Wang is sportswear-obsessed, is designed by Californian sisters Kate and Laura Mulleavy. The Mulleavys inspire loyalty among ethereal types in the same way Mr. Wang snaps up bold musicians. Their biggest fans include Dakota and Elle Fanning, the doe-eyed and otherworldly sisters who are the inscrutable Mulleavys' Hollywood counterparts. Kirsten Dunst is another pale and willowy longtime supporter, while Tavi Gevinson and musician Cat Power also have a thing for the sisters' eccentric designs.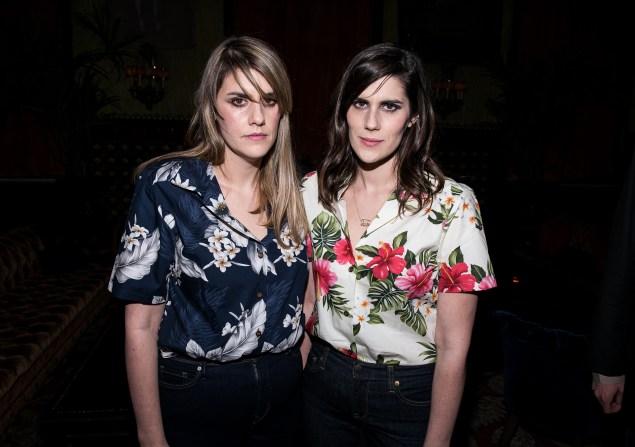 Enhancing the brand's unlikely but very much intact punk rock cred is Kim Gordon, a founding member of Sonic Youth, who sits front row with the label's flock of starlets. Sartorially influential editor and stylist Carine Roitfeld was an early supporter of the label, and the editorial shoots in her magazine, CR Fashion Book, are plein de Rodarte references. Dreamy.