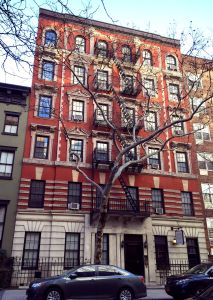 Benchmark Real Estate Group has picked up two apartment buildings in the West Village, Jordan Vogel, a principal at Benchmark, told Commercial Observer. The firm bought 82-84 West 12th Street for $22.8 million on Feb. 4, he said, and a week prior, 194 West 10th Street for $9.3 million. The West 10th Street sale closed on Jan. 28 and was filed with the city last Thursday.
"There's been a fight to quality," Mr. Vogel said. "[I] used to say anything prime Manhattan. Now I'd much rather be in the West Village than on the Upper East Side. We're seeking the highest rent districts."
And he's hoping to push them even higher: following a renovation costing $150 per square foot and including upgrading the apartments, redoing the common areas, hallways and lobby as well as adding a roof deck, Mr. Vogel said his firm plans to increase the rents to $110 per foot from $55 per square foot. The company plans to turn the 350-square-foot studios into one-bedrooms. Read more on the Commercial Observer.