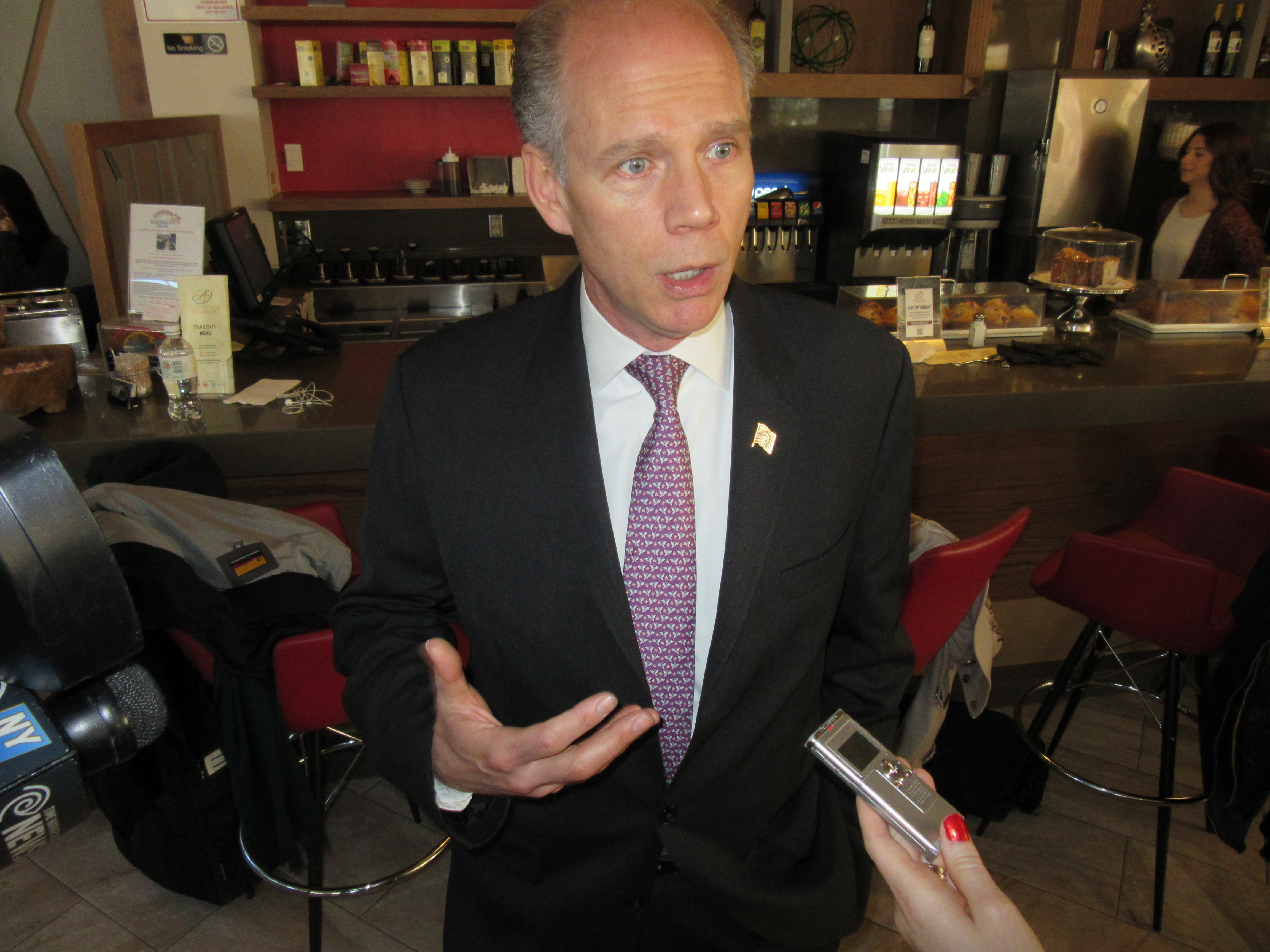 Staten Island District Attorney Daniel Donovan, now a Republican candidate for Congress, demanded that Washington provide the funding for the Department of Homeland Security—apparently breaking with many members of his own party.
Mr. Donovan, running to fill the Staten Island and Brooklyn-based seat of former Congressman Michael Grimm, noted that many residents of the district died in the terrorist attacks of 9-11. He argued that ensuring a money stream to the DHS, which President George W. Bush created in the aftermath of the tragedy, was vital to avoid another such event.
"We lost so many people in that devastation in Lower Manhattan on September 11 of 2001 and yet down there this week they're not going to fund the Department of Homeland Security," he told Joe Piscopo today on AM 970 The Answer. "We here in the district know how important it is to New York and to our country."
The Republicans controlling the House of Representatives and Senate have been at odds over whether to pass the House's DHS funding bill, which would fund the agency but blocks financing for President Barack Obama's controversial plan to protect undocumented immigrants from deportation through an executive order. House Speaker John Boehner has said he is prepared to allow the agency to go unfunded at the end of the month rather than back away from his body's bill, even as Long Island Republican Congressman Peter King has predicted that the move will backfire on the GOP.
Mr. Donovan aligned himself with Mr. King's position.
"Without somebody down there with my good friend Pete King, who's down there sometimes struggling and fighting by himself, I want to go down there as soon as possible and help out Pete and make sure the people of this district get their adequate representation," he said.
Gov. Andrew Cuomo set the special election to replace Mr. Grimm—who stepped down last month after pleading guilty to a federal charge of felony tax evasion—for May 5, well after the deadline for funding the department will have passed.
Mr. Donovan is favored to win against his presumptive Democratic opponent, Brooklyn Councilman Vincent Gentile.