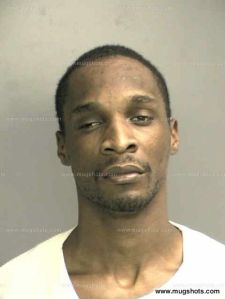 U.S. Attorney General Eric Holder authorized and directed that the death penalty be sought against the leader of a violent Newark street gang charged with six murders, U.S. Attorney Paul J. Fishman announced today.
Farad Roland, 30, leader of the South Side Cartel gang in Newark first heard the formal presentation of that directive in Newark Federal Court today, according to the U.S. Attorney.
The feds previously arraigned Roland (pictured) and two co-defendants on a 24-count superseding indictment charging them with violations of the Racketeer Influenced Corrupt Organizations Act (RICO), murder, kidnapping, robbery, carjacking, drug conspiracy and other violent acts in aid of racketeering and related charges.
Five of the six murders charged in the superseding indictment are death-eligible offenses.
Attorney General Holder authorized the U.S. Attorney to seek the death penalty on Jan.12, 2015.
U.S. District Judge Esther Salas has scheduled the trial for Jan. 11, 2016.
It's a bifurcated trial model.
If convicted of any of the death penalty eligible murders, a separate penalty phase would follow. If the jury found that the death penalty should not be imposed, Farad Roland would be sentenced to life without the possibility of parole, as there is no death penalty in New Jersey. The case would be the second capital case tried in the history of the District of New Jersey, and the first since 2007.
Attorney General Holder also authorized and directed the U.S. Attorney not to seek the death penalty against Roland's co-defendants, Mark Williams, 32, and Malik Lowery, 33, who are each charged with one death penalty eligible murder. The defendants were indicted by a federal grand jury and arraigned on Dec. 20, 2012. They are detained without bail.