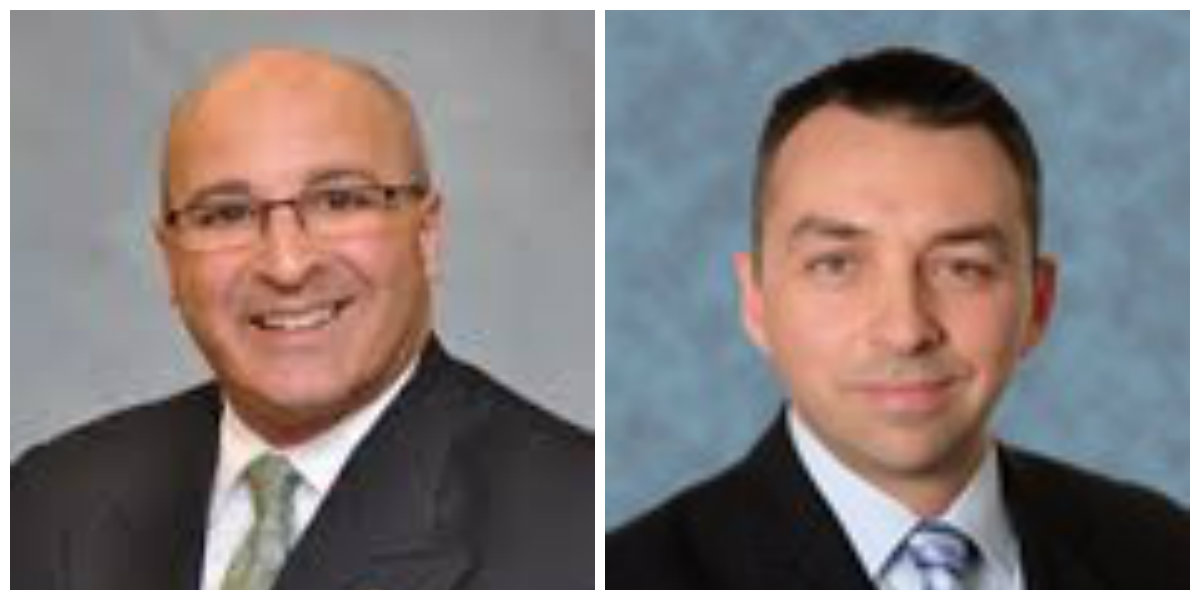 RIVER EDGE – Bergen County Freeholder John Felice endorsed fellow Republican Anthony Cappola in the state 38th Legislative District Assembly race on Friday, the same day that the GOP duo of Ed Trawinski and Mark DiPisa announced they would be running together.
"I think the world of Anthony Cappola. He's an outstanding young man, and he has conducted himself with the highest regard as a River Edge councilman," said Felice, who also lives in River Edge. "I consider him a friend. I would love to see him get the nomination,"
The Bergen Republicans are regrouping from last November's defeat in the Bergen County Executive's race, when GOP incumbent Kathleen Donovan lost to Democrat Jim Tedesco.
Felice endorsed no candidate in the Bergen County Executive's race. But in LD 38, Felice made it clear why he thinks Cappola could help lead a Republican resurgence in the Bergen-dominated LD 38 as the GOP tries to oust Democrat incumbents Tim Eustace and Joseph Lagana.
"Part of my responsibility as an elected official is to support people I feel that are qualified, have good judgment, and are open minded," Felice said. looking forward to the LD 38 nominating convention, scheduled for early March. "Anthony is that kind of person."
While Cappola as of yet has no slate mate, he clearly has Felice's support. Sources have told PolitickerNJ that Bergen County Sheriff Michael Saudino is also in Cappola's corner.
During the Bergen County Executive's race, Saudino, a Republican, at one point appeared to declare his support for Tedesco, then backed away.
A Bergen Republican source close to the situation said that this time, Saudino seems to be temporarily opting out of involvement in any potential LD 38 primary fight.
"The sheriff isn't supporting any candidate until after the convention," said the source. "That's been his policy regarding numerous races. Getting involved in that kind of stuff is suicide."
As for Cappola, he is happy for whatever support he can find going into the LD 38 GOP convention.
"Getting support from somebody of the caliber of Freeholder Felice is definitely an honor," said Cappola, 41, who runs an entertainment and party planning business based in Fort Lee. "There are three candidates, and there are two seats. I respect Ed Trawinski and I respect Mark DiPisa. But I'm a competitor. We'll shake hands before, and we'll shake hands after. In the end, I support whoever wins. But we're going to get after it in the middle."