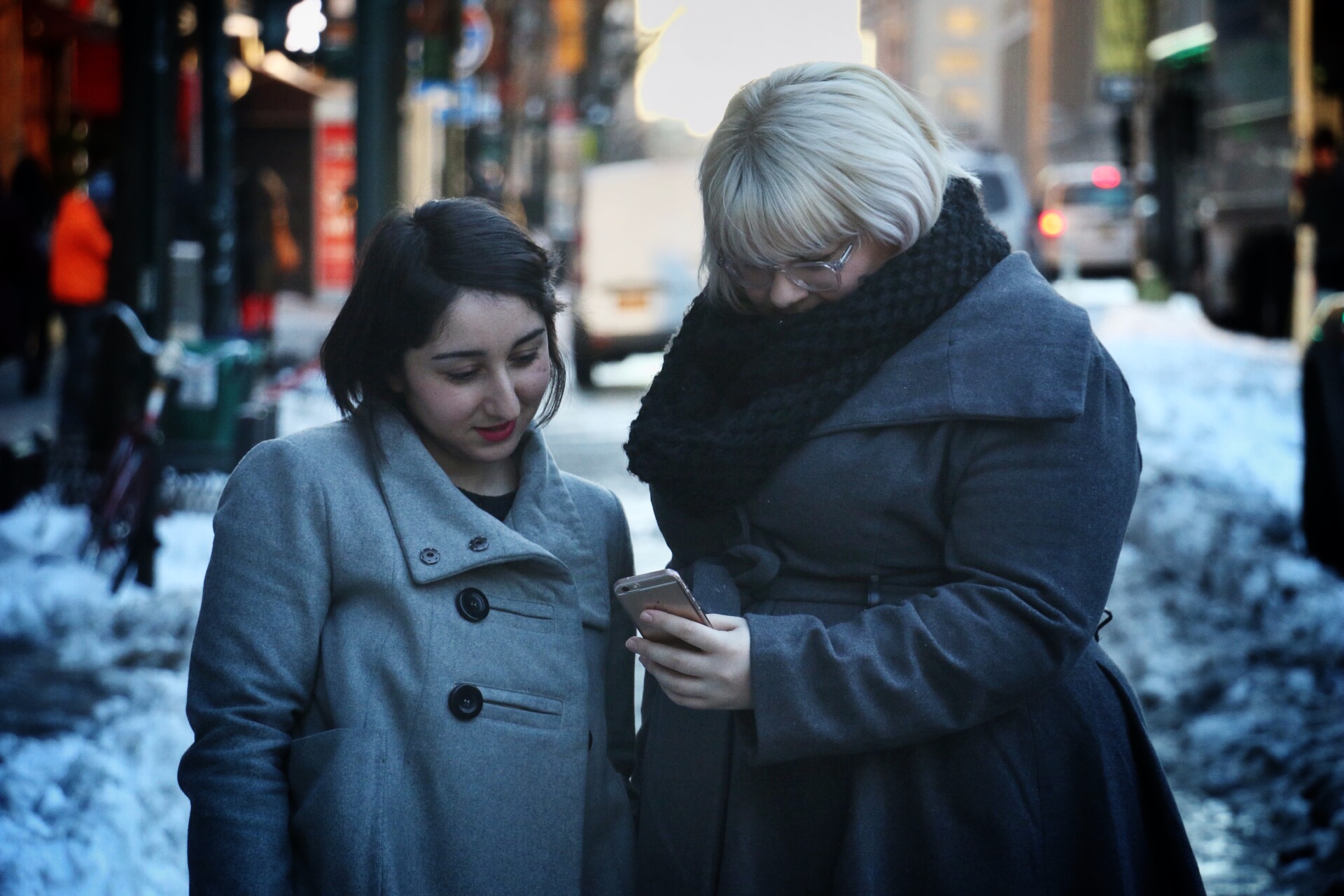 Two weeks ago, Amber Gordon was getting two to four hours of sleep per night. By day, she was a creative strategist at Tumblr working with brands to help reach their communities. At 7 p.m., she started her workday at Femsplain, the blog she started with a handful of volunteers to be a safe destination for conversation-changing essays from a new generation of young women—a job that took her as late into the night as she needed. Eventually, she knew was going to have to pick one or the other.
Femsplain won. Ms. Gordon quit her job at Tumblr and published a Caution-To-The-Wind declaration on the front page of Femsplain. Her announcement was met with resounding applause from the Femsplain community and a few raised eyebrows from new media cynics. As of this morning, Ms. Gordon and Femsplain are launching a Kickstarter campaign to cover costs for the next quarter.
The goal for the Kickstarter is $25,000, which is just enough to cover the costs of keeping the site up and paying contributors $100 a pop for each article published. Femsplain puts out three posts a day from a network of about 150 contributors so far—Ms. Gordon wants to bring that to 300 in the next few months. At $1,500 a week, it's a bold move to start paying contributors only a few months into Femsplain's life, especially when her ardent supporters, many of whom aren't professional writers used to taking a check for their personal writing, are still so content to work for free to support her mission.
"These people aren't always journalists or writers," Ms. Gordon told the Observer. "They're nurses and lawyers and social media people, but they're experts on what they know. They still deserve to be compensated."
In the two months since we spoke to Amber last at her Bushwick launch party, which was a veritable high court of Internet People and Twitterati, she's surpassed 100,000 views, started talking with mentors and advisors, and set up shop in Hell's Kitchen at some pro bono desk space at the offices of SheKnows Media.
Each month, Femsplain chooses a theme like "change" or "secrets & secrecy"—this month's theme is "desire"—and publishes essays, confessions, artwork, poems and stories from a group of young women that includes professional writers and media-types, but also young women from all walks of life, who show up raw with their stories and little formal writing experience.
"There are so many different mediums coming together that it doesn't feel like a traditional editing process," Femsplain's Senior Editor, Gabriela Barkho, told the Observer. "It feels more like I'm sort of helping this non-writer find their voice."
---

"It's a terrible analogy, but it's almost like when you're in high school—when something cool happens, everyone want to jump on it," Ms. Barkho said. "It's like a trendy club, but you also wouldn't be doing it if you didn't believe in the mission."

---
That the voice has been so consistent is a point of pride for Ms. Barkho, a wry Twitterite and New Jersey native who oversees all of the submissions. What you might call a "typical" Femsplain piece—tasteful explainers on anal sex, meditations on death, a guide to breaking up with your friends—is confessional, funny and sometimes self-deprecating, dressed up visually in the colorful, icon-studded paper collage style of Femplain's two visual editors.
"Sometimes we'll get a submission from some teen in like, Ohio," Ms. Barkho said, "and for me as a cynic, it brings me back to that wide-eyed feeling of, 'Oh my gosh, I'm getting published. I want the whole world to read this.'"
Until now, the community of writers, as well as the Femsplain team, have all been volunteers who have been propping up the site with their extra hours and energy. Ms. Barkho constantly fields texts from the enthusiastic crew of volunteers asking when they can help next, and what they can do to keep the site moving.
"It's a terrible analogy, but it's almost like when you're in high school—when something cool happens, everyone want to jump on it," Ms. Barkho said. "It's like a trendy club, but you also wouldn't be doing it if you didn't believe in the mission."
And much of the volunteer effort is simply the support network that stands behind the latest leap of faith for Ms. Gordon, who dropped out of college to teach herself PHP and Javascript, moved to New York and became a back-end engineer long before she became the voice of Denny's on Tumblr and popularized the sign bunny meme. Living in New York and Engineering: two things Ms. Gordon was told by family or friends that she'd never be able to do.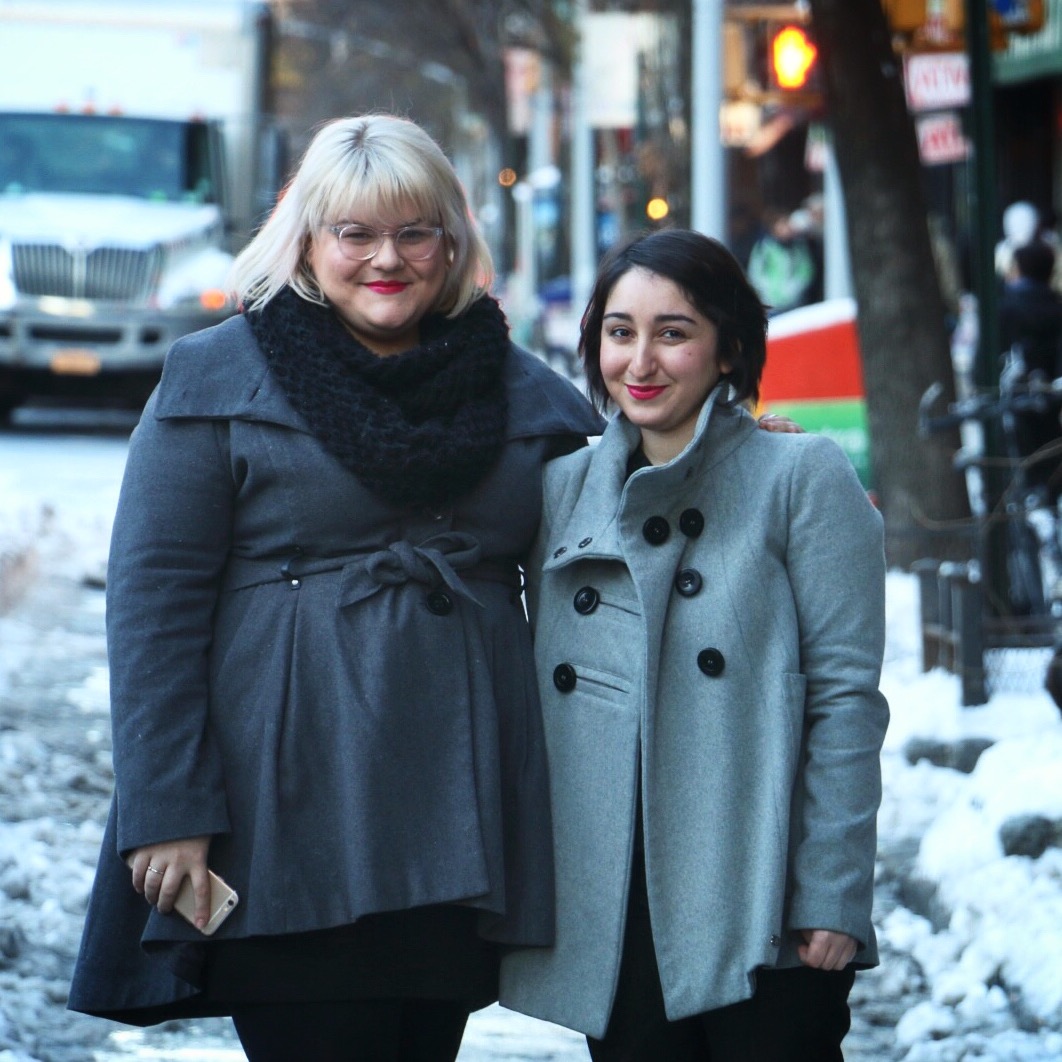 "Men get so much further ahead when they're risk takers," Ms. Gordon said. "Women on the other hand can plan and overanalyze. Then when we come back around to it and we never actually do it."
So how is Femsplain going to make any money in the long run? Neither Ms. Gordon or Ms. Barkho see advertising as an option, saying that it doesn't make any sense for their mission. Instead, the team is hoping to eventually cover their costs with event sponsorship. Femsplain already has a comedy show lined up for the day before Valentines day, and Ms. Gordon is planning a workshop for learning to code. Events are a shrewd money-making strategy that premium digital media brands have been playing with to great success lately, if TechCrunch, Technical.ly or Digiday are any indication.
Events are a natural extension of Femsplain's original premise: to take the bond between a small friend group, forged over Twitter, and scale that real relationship out to as many young women as possible. As for Ms. Gordon, she won't be taking a cent out of the Kickstarter cash to cover her own costs. Living off savings—she deleted Seamless and started taking way fewer cabs after quitting her job at Tumblr—Ms. Gordon is paying out to everyone else first. That part comes later, and Ms. Gordon knows it'll come.