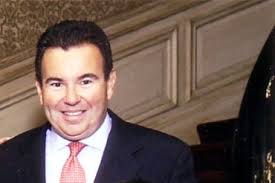 The case of former Bergen County Democratic Chairman Joe Ferriero is in court today.
Ferriero, 57, is charged with a racketeering scheme involving kickbacks paid to a public official, soliciting and accepting bribes as a party official and extortion. Ferriero is charged with conducting the BCDO's affairs through a pattern of racketeering activity; conspiring to promote bribery and distribute bribe proceeds and to commit mail and wire fraud; as well as with one count each of violating the Travel Act and the mail and wire fraud statutes.
Judge Esther Salas in Newark will hear oral arguments this morning in the case of the U.S. versus Ferriero, according to the U.S. Attorney's Office.
For more on the lead up to the case, go here.