The Republic of France has bought a one-family dwelling on the Upper East Side for $13.9 million, according to property records spotted by Commercial Observer. The four-story property, at 222 East 62nd Street, will serve as the home of François Delattre, the Ambassador of France to the United Nations, a source with knowledge of the deal said, following last summer's sale of France's 18-room duplex at 740 Park Avenue for $70 million.
The 5,600-square-foot house between Second and Third Avenues is in the Treadwell Farm Historic District, according to Zillow, and has five bedrooms and seven and a half bathrooms plus staff quarters. The house has an elevator from the basement to the penthouse and south terraces over the gardens from the full-floor master suite and penthouse, Zillow noted.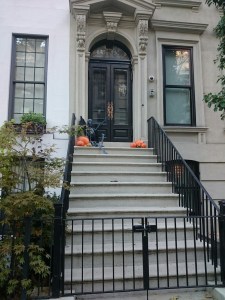 While the property underwent a two-and-a-half-year renovation and sold in "spic–and–span" condition, the French government will have to do some renovations before Mr. Araud moves from 740 Park Avenue into his new house.
Joshua Wesoky of Sotheby's International Realty represented the French government in the deal. He declined to comment.
Leighton Candler of the Corcoran Group represented the seller, Gunter and Katerina Frangenberg, who purchased the property in April 2011 for $4.6 million, property records indicate. Ms. Candler wasn't immediately available for comment.
Pierre Cournot, the general counsel to the French Consulate General in New York, declined to comment.