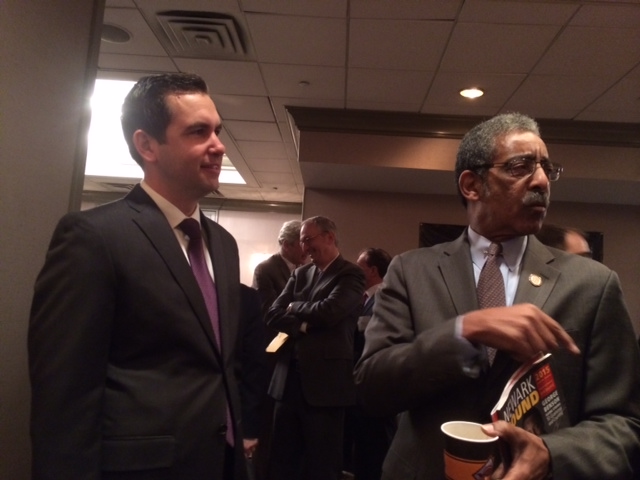 WASHINGTON D.C. — Posed the same question his potential gubernatorial challenger mused over just hours before, Jersey City Mayor Steve Fulop offered a slightly different take on the ongoing deliberations in Trenton to fix the state's broken transportation infrastructure system and replenish a depleted Transportation Trust Fund.
He wouldn't step on the toes of Assembly Speaker Vinnie Prieto (D-32), one of three legislative leaders currently in talks to find new revenues for the fund, which could face insolvency by June 30.
"I have the speaker in my district in Hudson County, and I defer to his judgement on this," Fulop said just as an NJ Chamber of Commerce-chartered Amtrak train pulled into the station here for the organization's 78th annual Walk to Washington.
Prieto told PolitickerNJ earlier this week that he, Gov. Chris Christie and Senate President Steve Sweeney (D-3) have yet to come to an agreement on funding the TTF. Republicans stand opposed to a proposed gas tax — though Democrats are also wary of levying a consumer tax during an election cycle.
(The Assembly is on the ballot in November.)
Fulop said it's not his business — yet.
"I haven't gotten involved in any state issues out of respect for the legislators that are there," he said.