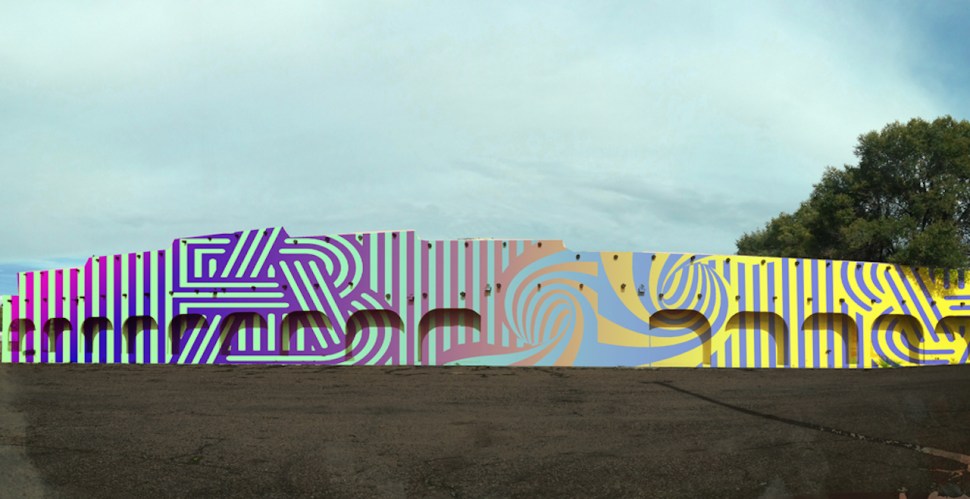 What is George R.R. Martin up to when he's not writing the next installment of his megahit fantasy series Game of Thrones? Apparently, he's buying up property in New Mexico and investing in alternative art spaces. Hyperallergic reports that last week the author made a second property investment in Santa Fe (the first was the recently reopened Jean Cocteau Cinema) and put $2.7 million toward the purchase of Silva Lanes, a 33,000 square-foot bowling alley that closed in 2008.
The space will be leased to the the art collective Meow Wolf for ten years and be transformed into an art center that provides a "unique, interactive, arts and entertainment experience" according to a press kit. As the owner of the facility, Mr. Martin will oversee, while Meow Wolf operate the art space. The author was introduced to the collective through its CEO Vince Kadlubek, a former employee of Jean Cocteau, who said the author was attracted to Meow Wolf's fantasy-infused style.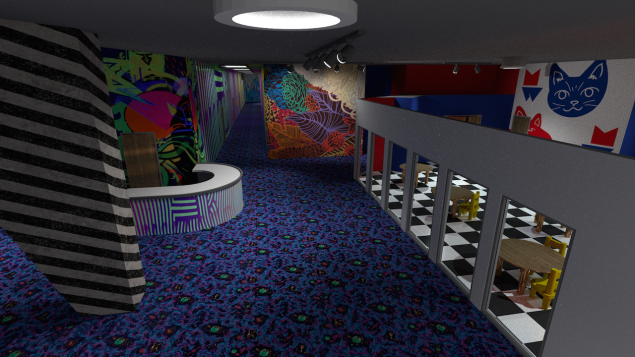 The collective claims the Meow Wolf Art Complex will be "a place for kids and families," and include 19 artist studios, a gift shop, gallery, and a learning center dedicated to a collective member that passed away last year. A permanent installation called The House of Eternal Returns will occupy a large portion of the space. According to the collective's website, the attraction "will take audiences into a fantastic world of explorable imagination" where they can be "immersed within a multi-media art experience."
Meow Wolf is still raising funds for the project on Kickstarter. With 18 days to go, it has raised $28,000 of its $100,000 goal, with a $25,000 donation from the Albuquerque-based "startup accelerator" Creative Startups.