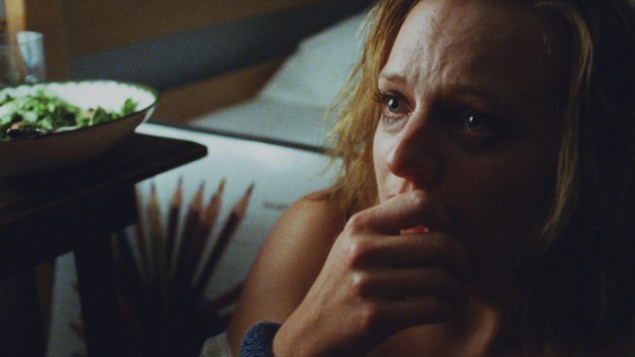 BERLIN — No one ever accused the Germans of a poor work ethic—and by the looks of the Berlinale entries, that diligence was never better on display. Werner Herzog, here with Queen of the Desert, has already announced two new projects (both involving volcanoes), which he'll start shooting in a few months. And the cast of Queen includes two Hollywood heartthrobs, Robert Pattinson (in a subtly campy turn as T.E. Lawrence) and James Franco (as a British civil servant with a risible accent more So-Cal than SoHo), who both had other movies playing at this week's festival.
Anton Corbijn's Life stars Pattinson in an admirably low-key role as mid-century photographer Dennis Stock and his frustrated attempts to land a Life magazine photo spread with laconic and wary up-and-comer James Dean (Dane DeHaan, doing disaffection with a surprisingly convincing pout). The slow-burn film is an absorbing study of how arresting, emotionally potent circumstances become iconic imagery.
And Wim Wenders' turgid melodrama Everything Will Be Fine (shot perversely and unnecessarily in 3D) features Franco as a haunted novelist who accidentally runs over a young child and can't shake his guilt. Maybe Franco's somnambulant performance has more to do with the actor's impossibly busy work schedule (he's also here with the gay drama I Am Michael, which he debuted at Sundance last month), but Wenders really is squarely to blame for producing a screenplay full of schematic situations and embalmed human emotion.
"The film was kind of pointless," said one journalist after its first press screening. "But at least it was professionally made." Tough but fair criticism for another impossibly busy helmer. The 69-year-old Wenders is also getting a retrospective here at the Berlinale as well as a lifetime achievement award; and he's celebrating an Oscar nomination for his acclaimed Sebastião Salgado documentary Salt of the Earth, which debuted only nine months ago in Cannes. So his latest film is a misfire; best to move onto the next project.
Getting inspiration from it all is rising indie auteur and New Yorker Alex Ross Perry, here with the unsettling psychodrama Queen of Earth, his follow-up to last year's Sundance debut and critical darling Listen Up Philip. "It's neat—no four of my movies have premiered at the same place," said Perry in a Potsdammer Platz café. "And, considering that the film was largely inspired by Rainer Werner Fassbinder, it feels good to be premiering it here." Perry was spurred on to make the film by his producer, indefatigable filmmaker Joe Swanberg—no stranger to low-budget, lo-fi productions—who shepherded him into using a skeleton crew (eight people) for a fourteen-day shoot at a single location (a lake house in Carmel, new York). "We pulled everything from my apartment for this set: end tables, blankets," said Perry. Some of the props from Listen Up Phillip even make a cameo: a few of the books written by fictitious author Ike Zimmerman.
The film, an eerie portrait of a corrosive friendship, includes Katherine Waterston as an empathetic-to-a-point hostess who extends a weeklong invite to bestie Elizabeth Moss, mourning her dead father as well as the end of a long-term relationship with a boyfriend. In mood and tone, the movie is a radical departure from Perry's other works—although, at its core, it remains very similar. "All I need for a movie is two people who fundamentally are no longer on the same page," said Perry, who drew inspiration from movies like Persona, Three Women and—most critically—a Fassbinder double bill of The Bitter Tears of Petra von Kant and Martha that played at a two-part retrospective of the Teutonic director at the Film Society of Lincoln Center last spring and fall. "Part One was happening when I was writing it," said Perry, "And Part Two was when I was editing the film. It was really influential."
The best part of that process was being reminded of the incredibly prolific Fassbinder's output (more than 40 films in 15 years) and knowing that constantly working, especially with tight limitations, was incredibly stimulating. "It's very dangerous for filmmakers to get to a point where their creative flow is uninhibited," he said. "Historically nobody would say that people's best work comes when there's just nothing they can't do." He paused, and then added, "I was thinking about this last night during the one movie I've gotten to watch here so far." Terrence Malick's Knight of Cups had premiered the previous evening. Was that the movie? "Uhhhh," Perry demurred with a weak poker face. But then, gathering his thoughts, he spoke admiringly about Malick's approach, regardless of the result. "He's making what seems to be a $30-$40 million non-narrative experimental film with the most famous actors in the world," he said. "That's amazing. If you can do that, you probably should."