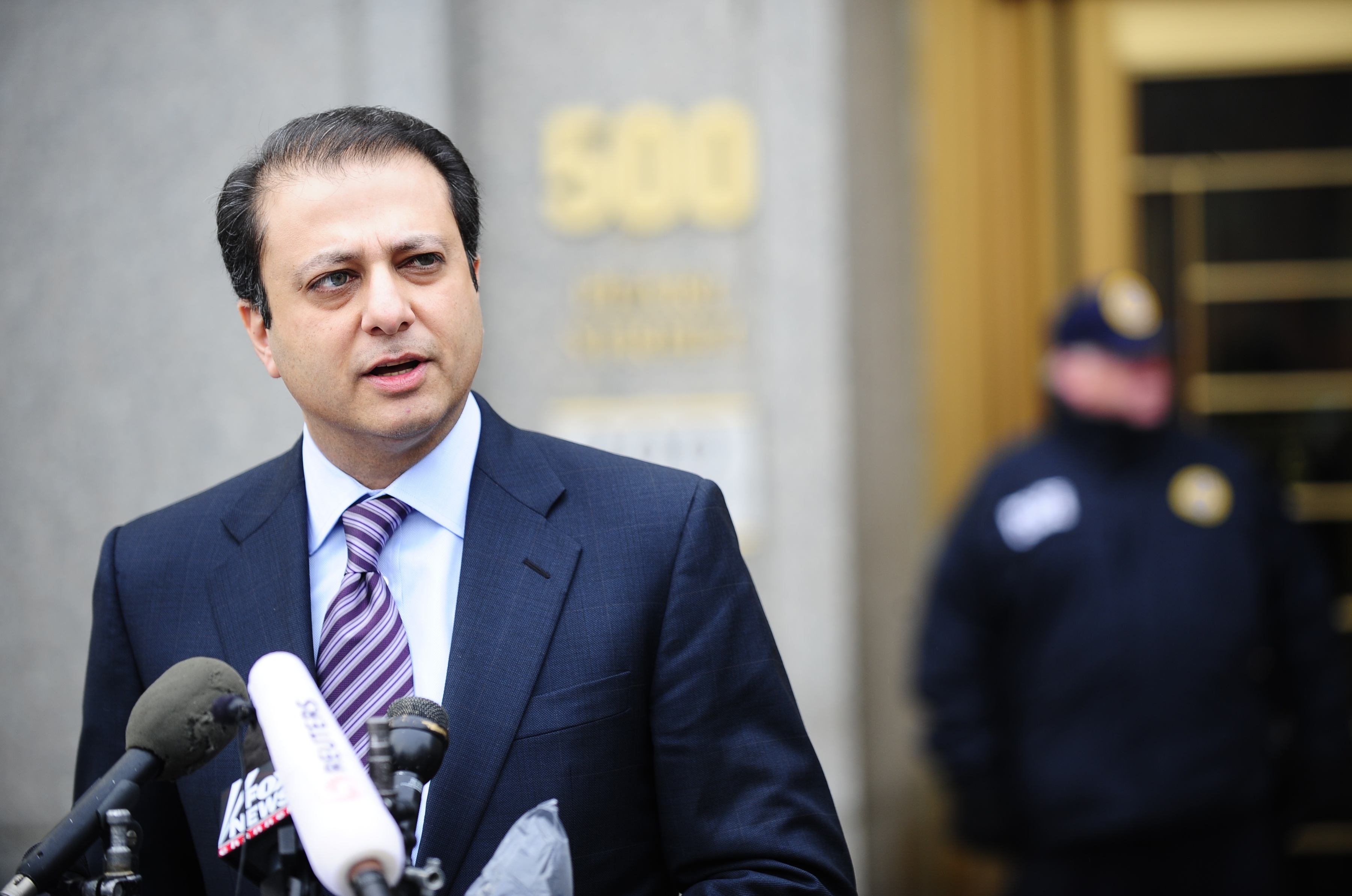 A grand jury today handed up a three-count indictment against Assembly Speaker Sheldon Silver on charges of mail and wire fraud and extortion, a month after U.S. Attorney Preet Bharara shook the city's political class with a criminal complaint against the longtime Manhattan legislator.
The 24-page indictment largely reiterates the claims Mr. Bharara made last month: that Mr. Silver used his powerful position to steer wealthy developers with business before the state toward the law firm Goldberg and Iryami, and to funnel state money into a cancer research center that encouraged clients to retain the personal injury firm Weitz and Luxemburg—while the speaker received some $6 million in referral fees from both entities.
The charges focus specifically on Mr. Silver's use of the U.S. mail system and wire exchanges, which give the federal government and Mr. Bharara jurisdiction for the charges, to allegedly send fraudulent documents in his effort to perpetrate the scheme and to conceal it from the legislature's Ethics Commission and Gov. Andrew Cuomo's short-lived anti-corruption Moreland Commission.
"Silver used the power and influence of his official position to obtain for himself millions of dollars in bribes and kickbacks masked as legitimate income earned by Silver as a private lawyer, and in connection therewith and in furtherance thereof, Silver transmitted and caused to be transmitted interstate electronic mail, telephone calls and wire transfers of funds," the indictment reads.
The indictment also characterizes his interactions with the developers as a form of extortion.
Mr. Silver has maintained his innocence and vowed he "will be vindicated," though he agreed to step down from the speaker's perch and supported Bronx Assemblyman Carl Heastie to replace him.
Mr. Bharara charged Mr. Silver last month with five criminal counts, the grand jury indicted Mr. Silver on three of them, one each of mail fraud, wire fraud and extortion.
After Mr. Silver's arrest on January 22, the federal government had until February 23 to secure a grand jury indictment—which amounts to a formal accusation and the beginning of the court process—on the charges.
Read the indictment in its entirety below:
[protected-iframe id="169caef1d871246da04a89b2e51b69dd-35584880-66645959″ info="https://www.scribd.com/embeds/256305360/content?start_page=1&view_mode=scroll&show_recommendations=true" ]