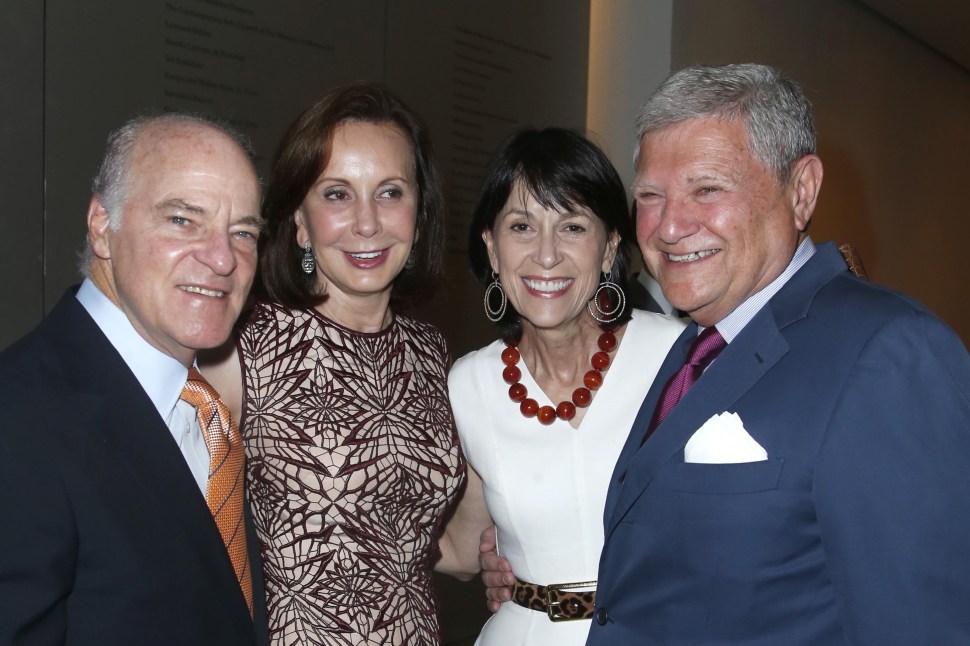 On Tuesday, the Observer broke the story of a high-dollar fundraiser hosted by Henry and Marie-Josée Kravis where donors could meet Jeb Bush and contribute to Right to Rise, the PAC set up to enable a third Bush presidency. Later that day, Politico revealed that the requested dollar amount would be a staggering $100,000.
The event went off as planned last night and according to one attendee was even better attended than expected. "More than forty contributors showed up, and it wasn't just KKR people," said the attendee, who insisted on anonymity because of the perceptions about paying such a high-dollar amount to meet with a potential president.
Mr. Kravis promised guests "an opportunity to meet with Jeb in an informal setting and to spend meaningful time learning about his views on the issues facing our country." According to the attendee, the guests received exactly that. And some gave more than the requested $100,000. "More than $4 million was raised." (At press time, neither Mr. Kravis nor the Bush campaign had returned emails asking for comment; if they do, this story will be updated to reflect their remarks.)
The event was attended by many of Mr. Kravis' colleagues at KKR, including former Republican National Chairman Ken Mehlman, Zach Pack, and Alex Navab, who is the head of Private Equity in the Americas for the firm, as well as a member of the Council on Foreign Relations.
But there were non-KKR attendees, as well. The real estate developer Jerry Speyer joined the group, as did Jack Oliver, and George Walker IV, the chairman and chief executive of Neuberger Berman Group LLC. Also attending was oil and grocery store magnate John Catsimatidis, which surprised some in the room. Though Mr. Catsimatidis ran unsuccessfully for the Republican nomination for mayor in 2013, he is closely associated with the Clintons when it comes to presidential politics. The walls of his Red Apple office on 11th Avenue are covered with photos of the Gristede's owner with the Clintons—and not just grip-and-grin shots, but candid ones.
Mr. Bush has apparently already honed one key skill of presidential politics—ignoring questions as they are asked and instead answering with your own message. According to the attendee, when Mr. Bush's remarks ended, the floor was opened to questions. The first one was posed by Mr. Catsimatidis, who asked something "so convoluted that no one knew what he was talking about." Mr. Bush replied, "Well, you raise an interesting question …" and then launched into talking points that had nothing to do with the question. Looks like 2016 is already upon us.