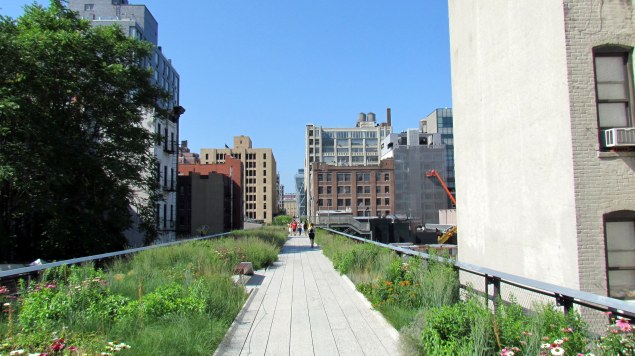 Most of us think of the High Line as something of a weird, wonderful urban park. But Cecilia Alemani, the curator and director of High Line Art, hastens to correct us, because it is so much more: "The High Line is both a promenade and an observatory: a place removed only 30 feet from the hustle of Manhattan streets, yet with this small distance the park allows its visitors space for respite and reflection," she said. On Friday morning, High Line Art announced its newest open-air exhibition Panorama, an art installation meant to bring together "humankind and nature" and entice viewers to reflect on their relationship to the outdoors.
As stated in the press release, "The artists in the exhibition manipulate scale, perspective, and context in order to heighten our awareness of our surrounding environment and highlight our own place within it."
Panorama will feature 11 international artists including some pretty big names like Olafur Eliasson, Elmgreen and Dragset and Ryan Gander. The roster is rounded out by Mariana Castillo Deball, Kris Martin, Damián Ortega, Gabriel Sierra, Katrin Sigurdardóttir, Yutaka Sone, Kaari Upson, and Andro Wekua.
The exhibition will open on April 23rd and run for almost a year on the High Line. Stop by, contemplate your existence, and then go eat a burger from Shake Shack.