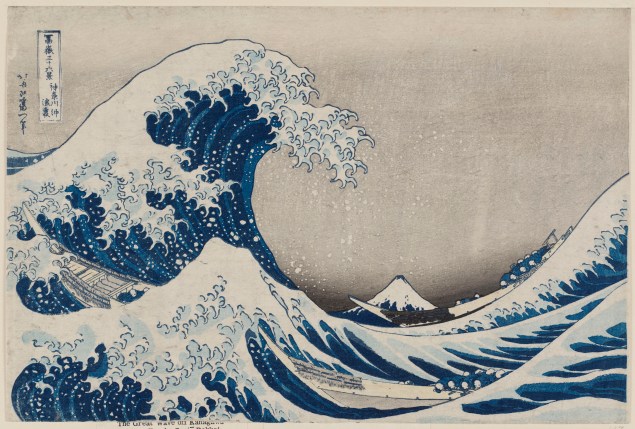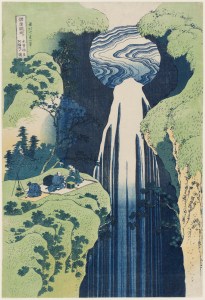 The art of Japanese woodblock master Katsushika Hokusai will flood the MFA Boston from April 5 through August 9, in possibly one of the largest shows of his work ever mounted in the U.S. The exhibition will be comprised of 200 works from its collection, spanning the artist's 70-year career.
Imagery from Hokusai's ukiyo-e woodblock prints and paintings have become iconic all over the world, and the MFA Boston happens to have the largest collection of Japanese art outside of Japan. Prints such as Under the Waves Off Kanagawa and Phoenix will be presented alongside lesser-known pieces, such as painted lanterns and delicate cut-out dioramas. Organized into seven thematic sections, the show traces major visual motifs in Hokusai's imagery, such as the "Floating World" (which include depictions of Kabuki theater and the Yoshiwara pleasure district), views of Mount Fuji, nature, and compositions inspired by literature and folklore.
Museum-goers will also be given a rare chance to see a textile work by the artist: a piece of silk square (called a faukusa in Japanese) that prominently features a mythological Chinese lion. The piece would most likely have been used as a gift wrapper in the 19th century.