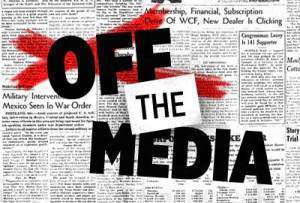 A few days ago, I got a book in the mail that took me way back—not so much in years, since I'm not as old as my rather exhausting career would suggest—but back to when I was just starting out. To a time early my days as hustling upstart when I blew one of those opportunities that had the very real potential to change the entire course of one's life. One that I deliberately try not to think of for that reason.
In 2007, I went to work in Beverly Hills as an intern at The Collective, a talent management agency. I'd been scouted for the job because of a blog I'd started in college and because the blogger-turned-author I worked for, Tucker Max, was producing a project with the company.
In one of my first days in the office, I sent a message through YouTube to a kid whose videos I had enjoyed in school. I sent it on a whim. The kid made videos under the name "Dax Flame." It is difficult to describe with any measure of sensitivity what these videos were so I won't try. Let's just say that they purported to be the real, unfiltered video blog of a self-absorbed, angry, spoiled brat named Bernice Jauch III, who may or may not have been retarded. Dax Flame was his alter ego. I mentioned I sent the note on a whim, right?
Here's the thing: Dax's act was amazing, and I have more favorites than I care to admit. There's tapeface. There's the earthquake video. There's the video where he angrily responds to accusations that he is retarded: "Well, I have news for you," he snarls at the camera, "I am not retarded. I am resmarted."
I laugh out loud just thinking about them. To this day, when I go to the mailbox, I recall Dax's line about the post office: "What are they, lazies on Sundays?" Yes, Dax, yes they are.
His videos had done many millions of views in what was then still the early days of YouTube.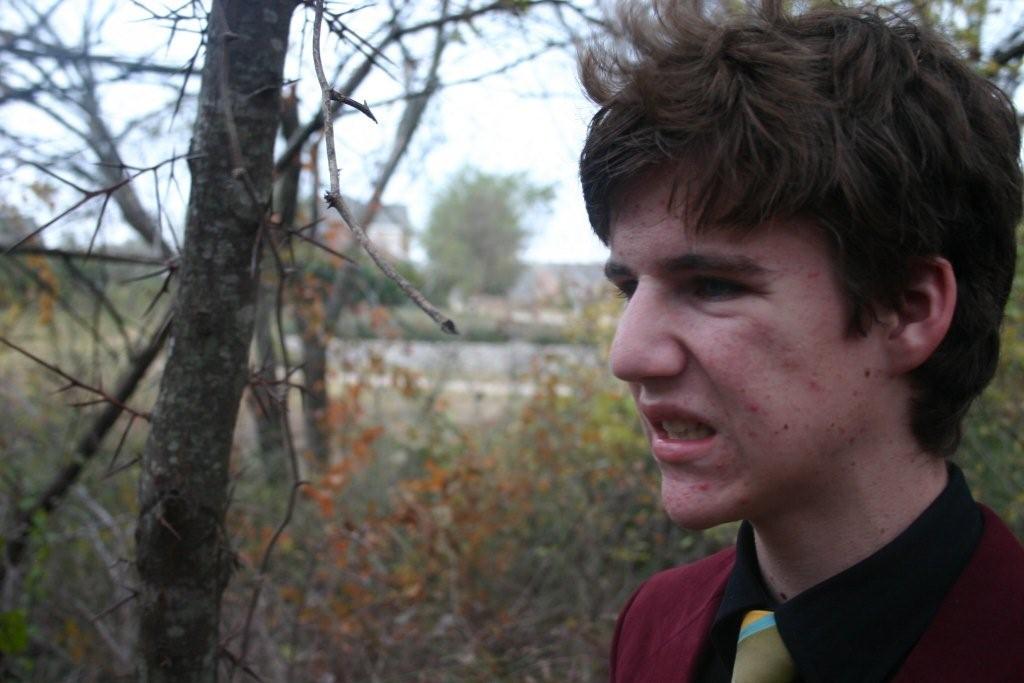 The partner program, which YouTube launched to pay its content producers, had just started and Dax was one of the first partners. Only a few YouTube personalities has been signed at agencies. UTA had a few on its roster; LisaNova was at Principato Young (she would later create Maker Studios which sold for $950M to Disney). Based on my email, Dax ended up signing with The Collective—he was my first client, just a few weeks on the 'job.' I was just 20 years old, and it was a gamble by any measurement, but my boss and mentor, the producer Aaron Ray, let me run with it.
---

As I got a little older, I realized that the awful thing wasn't being pitched my own ideas back to me. That was just bad timing.

---
I was promoted soon thereafter. I dropped out of college—this was going to be my life. I was the next Sammy Glick, or so I thought. Not that everyone understood what I was doing. My parents disagreed sharply with me over the decision to leave school. Even the other managers at the firm had no idea what the hell I was doing. They didn't just question my age and what I was doing there—they questioned the very model I was advocating. I remember one moment vividly. An email had gone out to the company announcing that we'd signed another YouTuber. One of the agents came up to me in the conference room and said, with more than a few notes of sarcasm in his voice, "What are you going to commission? Advertising?"
Um, yes. And potentially all the revenue streams, which over the years, turned out to be: apparel, movie deals, TV shows, endorsements, live events, products, books, appearance fees, subscriptions. In time, this little experiment would go on to be—quite literally—an industry worth billions of dollars.
But not for me.
[youtube https://www.youtube.com/watch?v=QurrQsNJy_Q]
In the very brief time that Dax was a part of The Collective some amazing things happened. He was one of the first YouTube stars to collaborate with a real celebrity (Josh Peck, a client at the firm, came in and filmed a video). Puma signed on to do some early product placement. We took one of the first groups of Hollywood executives up to San Bruno to the YouTube offices. One of the things I asked about in the meeting was setting up an account for a new client Selena Gomez—a profile which today has 325 million views and 2 million subscribers.
It was tough, in those early days, to see all the potential in the face of some pretty harsh realities. Let's be honest: Dax was like 16 years old. I was all of 20 and—this is important—I had almost no idea what I was doing. Sometimes I couldn't tell where the act began and ended—his or mine. Once, I asked him for a sketch of a website we were going to design. He drew it on a piece of paper, then positioned his laptop against a mirror and used the webcam to photograph it:
Needless to say, it didn't end up working out with Dax, or with me. After languishing in limbo for what seemed like an eternity Dax was mercifully let go to pursue projects.
But The Collective went on to become one of the earliest and most powerful forces in the YouTube space. They signed Annoying Orange and Fred, two of the biggest channels on YouTube shortly thereafter. Over the next few years, they'd sign them to multi-million dollar TV and advertising deals. They even bought Metacafe, a video platform. I didn't think of Dax again until two years ago when I saw Project X, a surprise hit which grossed roughly $100M in theaters, which completely unbeknownst to me he starred in. I was ecstatic for him. Dax on the big screen! He's been in a handful of other movies since, including 21 Jump Street. The rest of the cast of characters from that era hit it big too. It wasn't about Dax, it was the whole space that blew up. People I followed, agents I worked with, commissioned huge deals for massive amounts of money, creating new companies and got countless headlines. Even our rep at YouTube at the time, George Strompolos, now owns a company valued at over $300 million. It all finally happened, in a huge way.
Without me of course.
I had jumped on the train early but jumped off a few stations too early, too. Personal differences at The Collective grew to be too much, and I left in frustration to join American Apparel. One reason sticks out: I remember on the drive back to the airport after visiting YouTube there was a conversation about a Katt Williams clip that I'd leaked to a big channel (with permission). Someone else in the firm had sent a cease and desist notice about it. Off the cuff, I said they didn't know what they were talking about. I was then yelled at and required to personally apologize for daring to doubt someone older than me. Even so, I saw that they ended up using almost every bit of the playbook and strategy I'd written out for Dax with their other clients—and all credit to them, turned it into something I had never even considered and in a much bigger way than I would have thought possible. (Truth told, even until recently, I was arguing that much of the content on YouTube sucked—and, to a degree, I am very much correct—but hindsight tells me that I let my personal tastes blow a massive business opportunity.)
At first, I was frustrated by this. I remember The Collective asked me to consult on a YouTube client after I left. Looking at the plan they'd put together, it was essentially identical to what I'd argued for originally. Two years had passed and someone is feeling out ideas—to me—that I'd been begging them to try from day one? I wanted to get angry. After all, what kind of bullshit business is it where you're getting pitched your own pitches and asked if you think they'll work?
But age and experience brings wisdom. As I got a little older, I realized that the awful thing wasn't being pitched my own ideas back to me. That was just bad timing. The truly awful thing was that I only liked my ideas when I thought I was going to get credit for them—or at least, only getting paid for them. I was more concerned with getting the idea first than actually putting it in action. Credit apparently meant more to me than results. It was not a pleasant realization, one that made me question a lot about my priorities.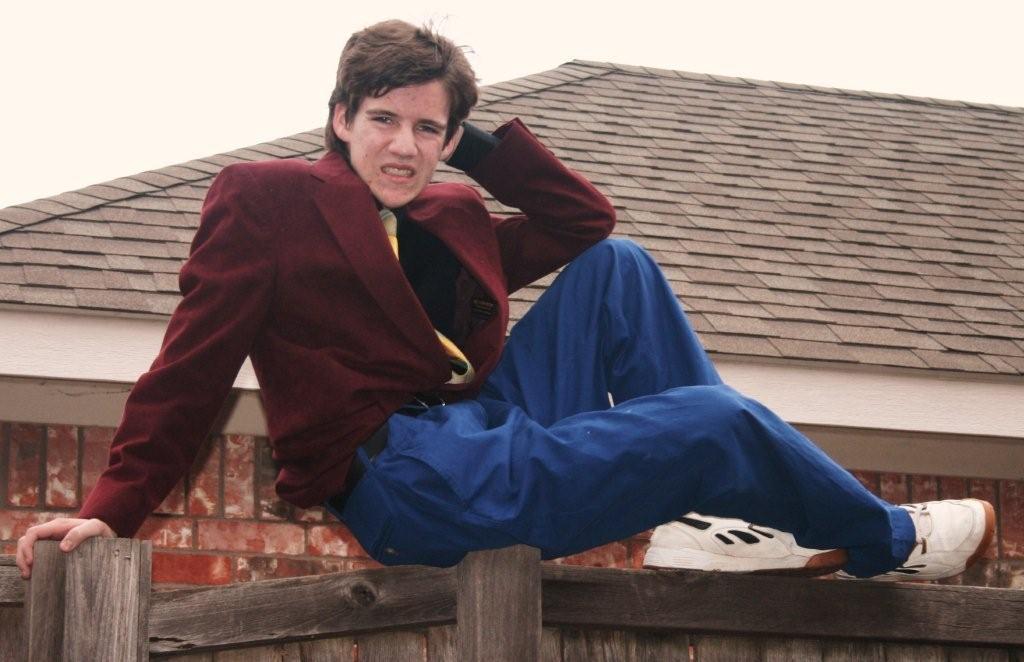 Here's the thing I've learned about ideas: It's your job to have them. Sometimes they will be ignored or unappreciated—or you'll get yelled at for thinking you know better. This is fate and we cannot control the times the dice doesn't go our way. It's beneath you to throw a tantrum because it's part of the gig, man. Prepare yourself for it. And prepare yourself for the reality that you can have the greatest idea in the world—a multi-billion dollar one at that—but the pitch can sail by.
Do I regret how my life turned out? Of course not—not for a single second. Why would I? In a way, I've been even luckier. I've been able to publish books and columns and run my own business (which has represented a few YouTube stars anyway). Neither of those things would have been helped by striking it rich in the YouTube game. And those things—my books and my business—are my dreams.
If you're still with me, you know that all of this came back in a flash when I got a book in the mail. It was a book from Dax. He had emailed me earlier in the month to let me know that he'd self-published a book—a "self-help memoir" titled I'm Just Sitting On A Fence in Dax's character. It is, by all accounts, hilarious and exactly what I was hoping for.
Dax is 24 years old now. In the photo on the cover, he is 16. It took me back to that summer when my life took an unexpected turn, and I spent everyday talking to this kid and learning that business is just what people—sometimes even kids like myself—make up as they go along. For a brief moment, it looked like my life was going in a direction I can't even imagine now—a Hollywood executive, a digital media manager, a digital Ari Emanuel, with more or less the same amount of cursing. There but for the grace of god go I.
It's a $13 book I got for free as a kind of consolation for missing out on what is now a billion dollar industry. And it's inarguably one of the best gifts I've ever received.
He's also put together this list of 15 books that you've probably never heard of that will alter your worldview, help you excel at your career and teach you how to live a better life.