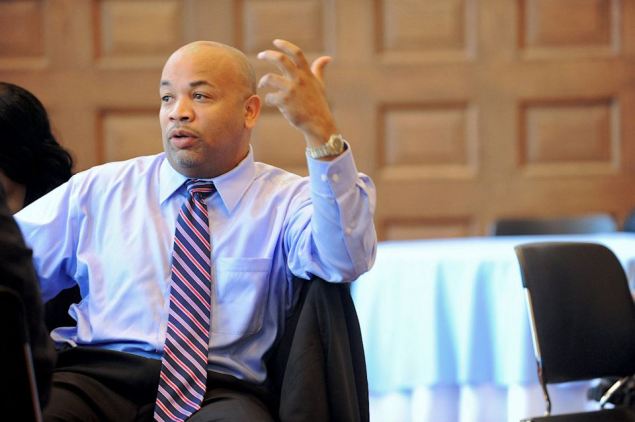 The Association for a Better New York, an influential civic group consisting of the city's business elite, urged the Assembly today to back Carl Heastie, a Bronx Democrat, for speaker.
"The Association for a Better New York and our membership are eager to see the New York State Assembly elect a new Speaker," said Jennifer Hensley, executive director of ABNY, in a statement. "We are confident that if the Members choose Assemblyman Carl Heastie as Speaker, he would work capably with the Governor and the State Senate to enact an on-time budget, and lead the Assembly through the important work of the upcoming session and beyond."
ABNY joins the Partnership for New York City, another influential business group, in supporting Mr. Heastie, a front-runner to succeed Assembly Speaker Sheldon Silver. Mr. Silver will resign today after he was arrested on corruption charges in late January.
ABNY's support is yet another sign that the labor, business and political establishments are coalescing around Mr. Heastie, who appears on the verge of securing the 76 votes needed to be elected speaker. Several of Mr. Heastie's rivals dropped out of the backroom contest, leaving only Assemblywoman Catherine Nolan, a Queens Democrat, as his opponent.
A vote to elect a new speaker is set for February 10, but Mr. Heastie's allies are pushing for a vote to occur tomorrow. Some lawmakers want stability to return to the body as soon as possible.
For business interests in the city, a speedy succession process is also preferred. Many laws affecting city real estate and business are set in the state legislature, and lobbyists are eager to form relationships with a new speaker after Mr. Silver's departure.