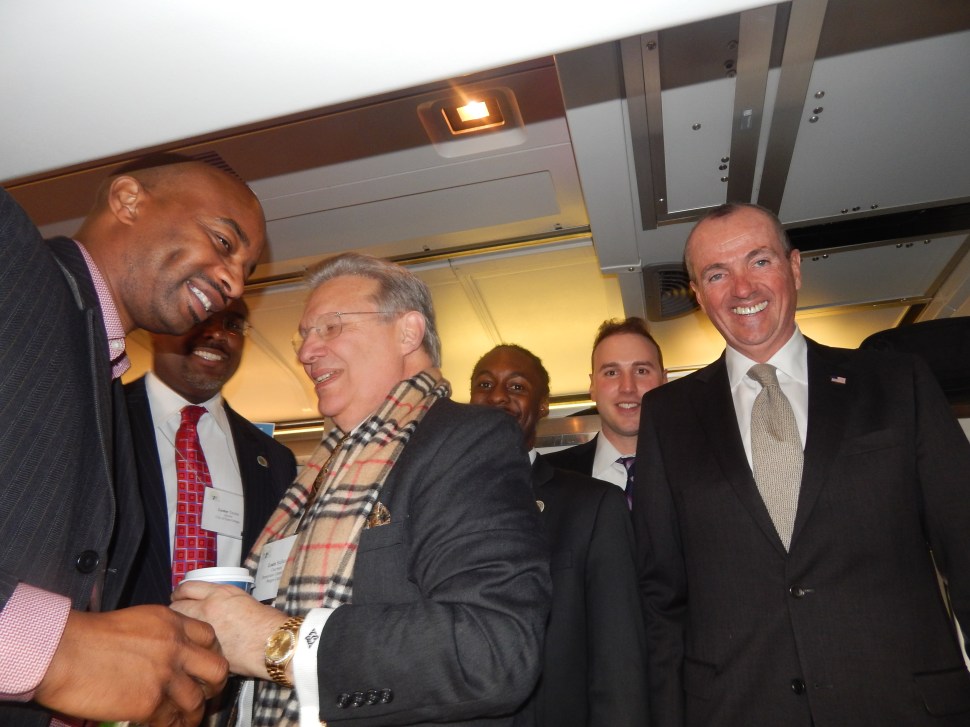 PHILADELPHIA – The train hurtled through the swamplands of New Jersey.
Already spotted: state Senator M. Teresa Ruiz (D-29), on her first New Jersey Chamber of Commerce Walk to Washington Event; Newark North Ward Councilman Anibal Ramos, Essex County Clerk Chris Durkin, former Newark Mayor Luis Quintana, Assemblyman Tony Bucco (R-25), Passaic County Freeholder T.J. Best; Assemblyman Tim Eustace (D-38), and Assemblywomen L. Grace Spencer (D-29) and Eliana Pintor Marin (D-29).
Pictured above: Bergen County Democratic Chairman Lou Stellato (third from left) regales a crowd of politicos, including East Orange Mayor Lester Taylor, Booker Chief of Staff Mo Butler, Essex Freeholder Len Luciano and, at far left, former U.S. Ambassador to Germany Phil Murphy, a potential 2017 gubernatorial contender.
Below, Bergen County Executive James Tedesco, who got on in Newark, photographed on the way out of Philadelphia:
NJTV's Michael Aron was on the train.
The Daily Beast's Olivia Nuzzi was on the train.
Assemblyman Reed Gusciora just appeared (D-15), gearing up for his after party chamber party at the Number 9 Bar.
Below, Mike Kerwin, head of the Somerset County Business Partnership: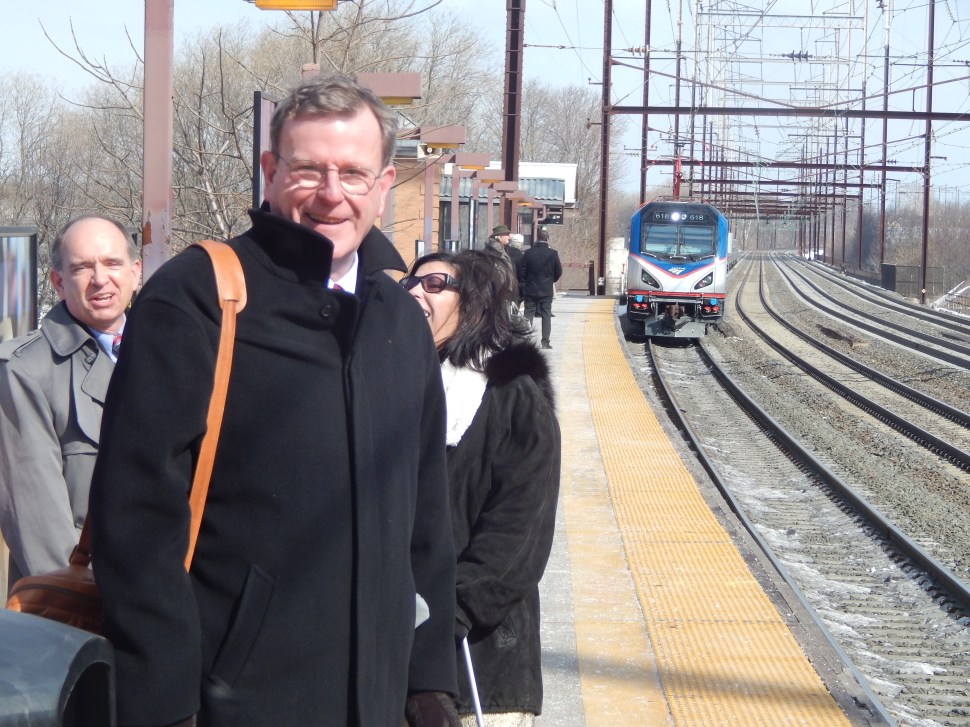 Below, former Assembly Republican Leader Guy Gregg, left, and Plainfield Mayor Adrian Mapp.