"Piñon is the first thing I smell when I get off the plane in New Mexico," said interior designer Ariel Ashe, of the aroma coming from the scented candle burning in her West Village apartment. Country music played in the light-filled, spacious one-bedroom furnished with ethnic rugs and ornaments.
When Ms. Ashe is not traveling and gathering inspiration for her esteemed design firm with architect Reinaldo Leandro,  Ashe+Leandro,  she meets him each day for coffee before heading to their charming two-room Soho studio. It's rare to find an interior designer and architect as equal partners, but Ms. Ashe, an uncommon mix of worldliness from a small town in New Mexico, and Mr. Leandro, a young modernist from Venezuela, complement each other. Ms. Ashe invited us into her home to tell us how she designed for her most personal client, herself.
You've been in this apartment for a year, have you always lived downtown in NYC? Always. I love my neighborhood—I'm on the third floor of a building with no elevator and I love it. No hanging around! There's a lot of natural light in this apartment and three skylights.
How did you pick the art and decoration? I've been collecting stuff since I started working as an interior designer in 2002. Some pieces are client rejects—some are gifts from furniture makers and a few pieces are by my favorite woodworker, Rob Pluhowski. The art is from all over—again, gifts, purchases and stolen (from my parents).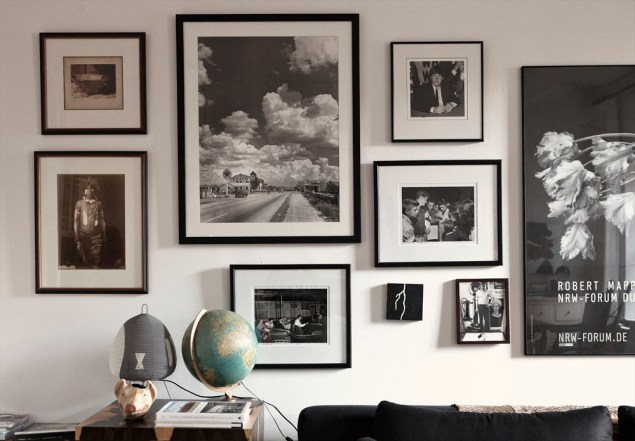 You have great artwork here. Do you have a favorite piece of artwork? My Kate Moss obituary by Adam McEwen, which hangs above my fireplace in the living room and a tiny painting of Mick Jagger by Nikki Katsikas. Both are whimsical but brilliant. Adam McEwen was an obituary writer for the Daily Telegraph in London before becoming an artist. I also have a Richard Aldrich painting from the Bortolami Gallery, a space we designed a few years ago.
How did you approach designing your own apartment as opposed to a client's? In exactly the same way. I thought about the best layout for me, chose a color palette, established a budget and got to work. We've done over 40 apartments in New York so I've had a lot of practice.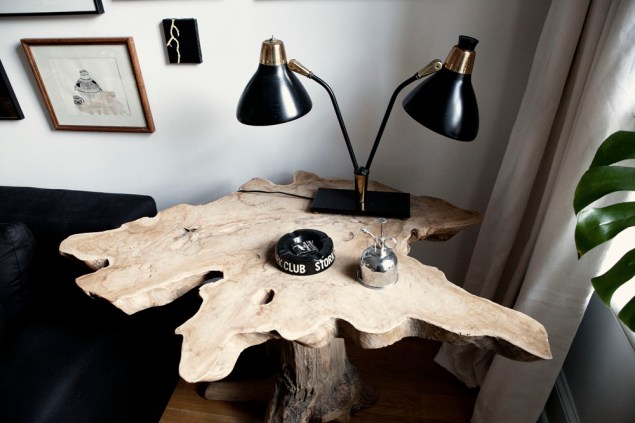 You travel often. Is that essential as an interior designer? Yes. You can only get so much inspiration from magazines and Pinterest. From a hammock in Nicaragua to a tile floor on the Amalfi coast,  I take thousands of photos with my iPhone.
What are a few cities you draw inspiration from? Rome, Santa Fe, New York. I love places with strong history and culture. With culture comes great design and good food.
What makes New York home? Mostly the people. My sister and brother live here. My work is here. Although, I still consider New Mexico home. I'm starting a project in Placitas, N.M., with my dad who is a builder. Martha's Vineyard is my home in the summer.
What are the most cherished items in your home? Things I've taken from my parents' house. A bow and arrow set, Navajo rugs, an oil painting in my bedroom and a pink Three Musketeers book.
Do you have a favorite spot in your home? My closet is pretty amazing. My sister organized it for me the day I moved in and comes over to reorganize it. A fashionable friend lived here before me and the closet intimidated me at first. I couldn't fill half of it but I've been working on that…
Do you have any advice for aspiring interior designers? Work hard: There's nothing stopping you! Intern, assist and always do more than what's asked of you. See art. Travel. Read books. Use all of this to develop a style. Don't ask to leave early.