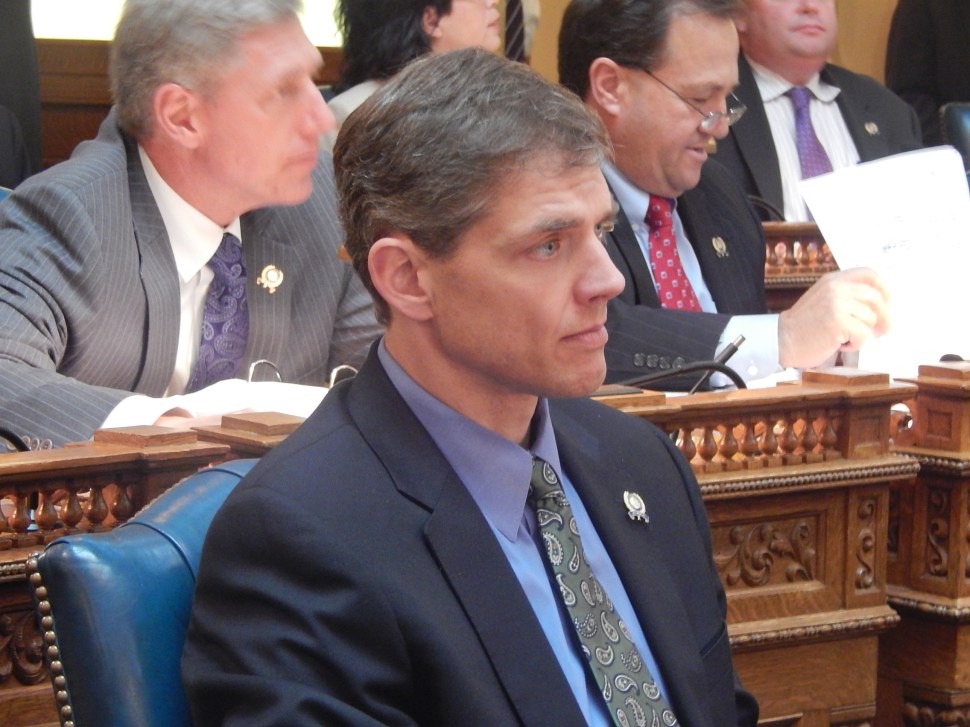 In advance of the anniversary of President Ronald Reagan's birth on February 6th, Assemblyman Jay Webber and Young America's Foundation have announced that Assemblyman Webber has been named to the Reagan Ranch Board of Governors of Young America's Foundation, which is dedicated to preserving and protecting President Reagan's Ranch in Santa Barbara, California.  The Reagan Ranch Board of Governors includes Reagan Administration officials Frank Donatelli, Attorney General Edwin Meese, and Governor George Allen.
"We are delighted to name Jay Webber to the Reagan Ranch Board of Governors. He is one the most talented, articulate, and principled public officials in our country and is a great asset to our cause of saving and utilizing the Reagan Ranch," said Ron Robinson, President of Young America's Foundation.  "Jay is exactly the type of young leader Ronald Reagan sought to encourage."
"I am deeply honored and humbled to be brought on to the Reagan Ranch Board of Governors.  The Ranch is a national treasure – rich with tangible symbols and reminders of a great man and the country he loved.  I look forward to working with the Board and YAF's generous supporters to maintain and promote this vital piece of American history," said Assemblyman Webber.
President Reagan's Ranch del Cielo, the "Ranch in the Sky" overlooking the Pacific Ocean and the Santa Ynez Valley, was the home of the Reagans for nearly twenty-five years and, during the eight years of the Reagan Administration, served as "the Western White House."  President Reagan said of his beloved Ranch, "No place before or since has ever given Nancy and me the joy and serenity it does."  First Lady Nancy Reagan stated that if you want to understand Ronald Reagan, then go to the Ranch.
Young America's Foundation stepped in to save the 688-acre Ranch in the spring of 1998 to preserve it as a living monument to President Reagan's historic accomplishments and to make it a current-day centerpiece of student programs.
Assemblyman Webber also is the founder and host of New Jersey Reagan Day, the Garden State's greatest annual gathering of conservatives.  Former Vice President of the United States Dick Cheney is the special guest at this year's NJ Reagan Day, which is co-sponsored by Young America's Foundation and this year will be held on
March 31st
in Woodland Park.