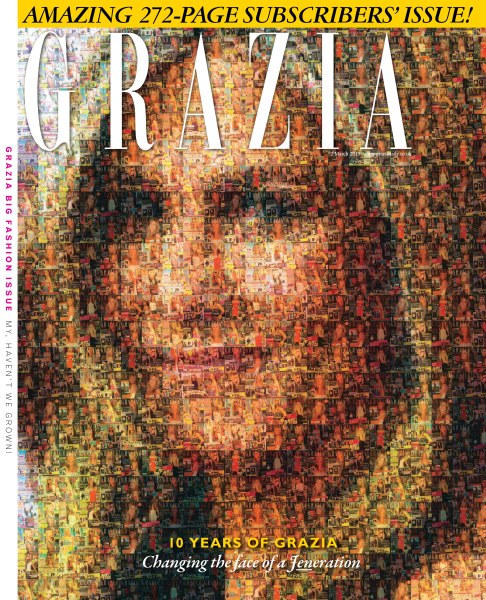 For 10 years, Tuesday has been G day for 1000s of British news and fashion fans when the new copy of Grazia hits. No woman has graced more Grazia covers than Jennifer Aniston, so the mag is celebrating its' 10th anniversary with a special composite of all the previous Jen covers. Co-incidentally, it is also 10 years since the end of Jen's marriage to Brad Pitt.
Irreverent and truthful, Grazia is a champion for equal pay for women as well as the place to find the latest store drop at Gucci. The magazine is published in various spots around the globe and was born in Italy. Europe has a brilliant tradition of weekly news and 'A'-list fashion and people mags, which befuddlingly, have never taken flight in the USA. In terms of Ms. Aniston, looking at the success of 'O' magazine, one cannot help thinking American publishers are missing a trick without a 'J'.
After launching Grazia and super-successfully navigating the mag through the choppy seas of publishing for a decade, Jane Bruton is leaving. Here's wishing her and Grazia, bon voyage. Excuse the maritime metaphors, (to me, friend and fan of Ms. Bruton and Grazia) they just feel appropriate.
Find out more about Grazia's Jenaration issue.