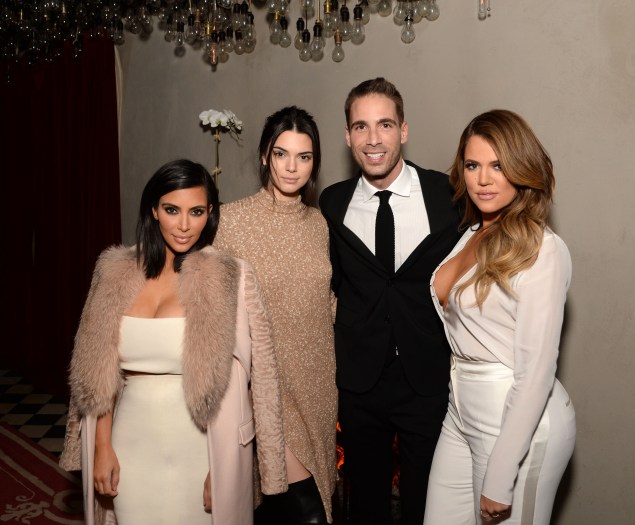 As our Uber pulled up to the Gramercy Park Hotel for a Command PR terrace party last night, the driver slowed down cautiously. Lights were flashing like crazy a few feet in front of us.
"Is someone hurt?" he asked. "What's going on?"
Knowing that the hotel was hosting a party for the agency started by Kardashian bestie Jonathan Cheban, we suggested, "It's probably just a Kardashian."
The flummoxed cabbie let us out and went on his way, and we found a lone paparazzo smiling from ear to ear.
"Who was that?" we asked. "Kendall Jenner," he said, his eyes practically lighting up with rhinestone-encrusted dollar signs.
In the lobby, fellow reality-star-turned-fashion-something-or-other Lo Bosworth strutted past in a fur coat and heels. Inside the party, two more Kardashians, Kim and Khloe, were sequestered with baby sis Kendall in a VIP area.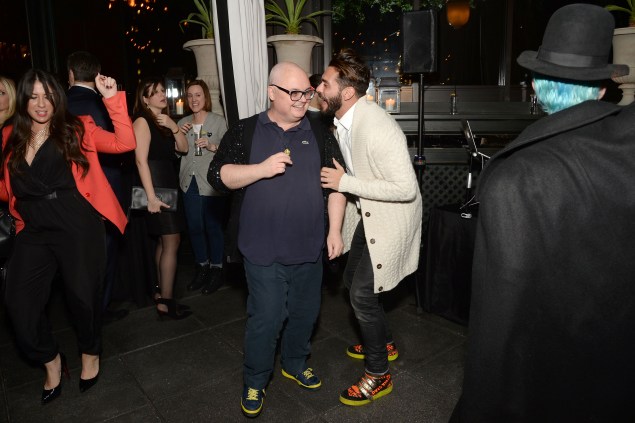 To Command PR's credit, the presence of such beyond-famous personages did not upstage the rest of the party, which was meant to celebrate the publicity behemoth's just-launched talent procurement arm. This new division's aim is to facilitate spokesperson deals for their clients, linking brands with the movie stars, reality TV presences, style bloggers and other glitzy personages with the power to shill for their products.
But the party rolled on with minimal talk of business matters, thanks perhaps to the throwback hip hop and R&B filling the air, courtesy of DJ Mad Marj, alias Marjorie Gublemann. Mickey Boardmann of Paper magazine showed off his dance moves, leading a troupe of hot young fashion things with technicolor hairdos as they boogied down in the center of the dance floor.
Kim Kardashian brushed up against us while making her way across the room, and she was so tiny, so very tiny, that she made this 5'2″ reporter feel like a Knick. We wanted to tap her on the shoulder and whisper conspiratorially, "We stand with Kanye," but we were too terrified of her hulking bodyguard to do so.
The Kardashians left after posing for a few photos and made their way to another event, but we were far from bummed out. For better or worse, we're sure we'll be seeing plenty more of them before Fashion Week is over.