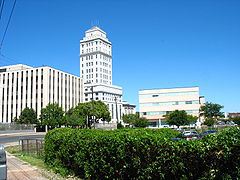 A report that embattled state Assemblywoman Linda Stender (D-22) will not seek reelection to her seat in the Legislature has led to a question being asked among Union County Democrats that has more than one meaning: who's next?
Stender has faced a flurry of questions over the past several days stemming from her husband seeking help from the non-profit group Habitat for Humanity in rebuilding a nearly half a million dollar shore home badly damaged by Hurricane Sandy.
PolitickerNJ reported that Stender was expected to hand in a letter stating that she will not seek reelection to Union County Democratic Chairman Jerry Green sometime on Wednesday.
Stender has yet to hand in any such letter as of Thursday afternoon, according to a source.
Jim Kennedy, a lobbyist who was Rahway's mayor from 1991 to 2011, has been asked to supplant Stender on the line by Green, who is also an LD 22 Assemblyman, and has accepted, according to the same source.
The allies of Fanwood Mayor Colleen Mahr are in position to back her for the LD 22 Assembly seat. Included among Mahr's allies are former 20th Legislative District Assemblyman and now-Union County Sheriff Joe Cryan.
It is Cryan who could play the most critical role in what could happen next in LD 22.
Plainfield Mayor Adrian Mapp, a longtime political rival of Green, has sworn that there will be a primary to settle the post-Stender fallout. Cryan, who has waged a long-term struggle with state Senator Ray Lesniak (D-20) for control of the Union County Democrats, could take the opportunity of a potential LD 22 primary to press the red button and go nuclear to decide who runs Union once and for all. Cryan could enlist those opposed to Lesniak on the Elizabeth Board of Education to go after the LD 20 Assembly incumbents, Jamel Holley and Annette Quijano, thereby opening an all-county attack front for the 2015 primary season.
Then again, it may not behoove Cryan to back his ally Mahr to the hilt in a prospective political bloodletting at this point. The voter numbers favor Kennedy, who is also reportedly backed by Lesniak. There are far more Democratic primary votes to be found in Rahway than in Fanwood, although the mayors of the two main cities in LD 22, Plainfield and Linden, have mayors who have strained political relations with the county organization.
Cryan could weigh his personal friendship with Mahr, the vice-chair of the Union County Democrats under Green, against either outlasting Lesniak or even partnering with Green in this instance in order to achieve his ultimate goal of county control, seeking accommodation for Mahr in another way.
Cryan had not much to say about the shifting LD 22 situation when called by PolitickerNJ.
"I would refer you to [Chairman Green]," Cryan said. "It's not my play. I defer to Chairman Green's leadership on this issue."
Mahr, who noted that she does not know exactly what Stender's plans are, needs to know what the LD 22 Assemblywoman, a former Fanwood mayor, is going to do first before she makes any potential move herself.
"I truly believe that [Stender] should be afforded the opportunity to make her decision because of all of the years of service that he has given to Union County," Mahr told PolitickerNJ. "For me, this is all very sudden and very confusing. I haven't heard from her yet. I don't know what her decision is. But she deserves the opportunity to tell us what it is. I'm just waiting to see what she's going to do."
Peg Schaffer, the Somerset County Democratic Chairwoman, added other angles to the mix in LD 22, which includes municipalities in Union, Somerset and Middlesex counties.
"If all else is equal, my natural inclination would be to hopefully replace a woman with a woman," Schaffer, one of only three female Democratic county chairs in New Jersey, said, also noting that she does not yet know for sure that Stender is not seeking reelection. "Also factoring into my thinking is whether or not a Somerset person who is interested, irrespective of gender."