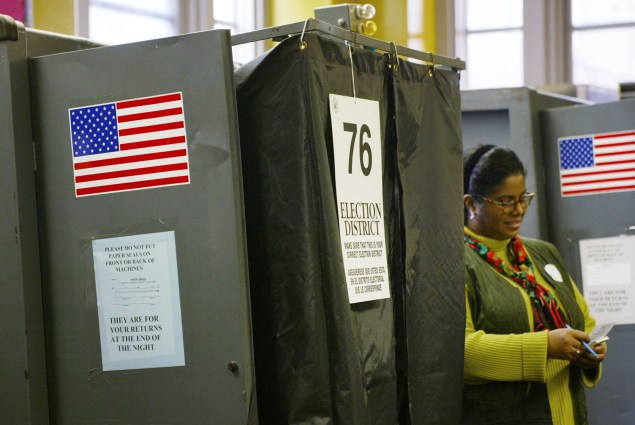 Without the satisfying pull of a lever or the little sticker that says "I voted," mailing in an absentee ballot can leave a voter a little uncertain this his choice will actually count—and Councilman Ben Kallos is looking to change that.
Mr. Kallos is introducing legislation today that would require the Board of Elections to provide a secure website through which New Yorkers could track their absentee ballot—from the moment the city receives the request for a ballot until the moment the vote is counted.
"The tracking system we're asking for is something the Board of Elections should have in place for their own internal tracking purposes, and we're asking them to have it in place not only for themselves but for the general public," Mr. Kallos told the Observer.
One in five Americans votes via absentee ballot, but last year some 250,000 of those ballots were rejected, Mr. Kallos said. Others never get the ballots, or are told they don't qualified. And still those who mail them in are often left to wonder if they got lost in the mail on the way to the Board of Elections.
"This tries to fix all that," Mr. Kallos said.
The legislation builds on the 2009 Military and Overseas Voters Empowerment (MOVE) Act, which required a similar system for overseas voters and members of the military who vote via absentee ballot. Some states, already tracking the ballots for those voters, opted to do so for everyone, including Massachusetts, Iowa and Florida.
Mr. Kallos' legislation would allow voters to see online several steps along the process of voting absentee: when the application for a ballot is received by the Board of Elections, whether it has been rejected and if so why, the status of a ballot being mailed, the receipt of the filled out ballot by the BOE, and the status of whether it was counted.
The Board of Election has not often been known for handling elections smoothly, with plenty of people griping about how slowly results from elections have been made available online. But Mr. Kallos said he thought the board was up for the task.
"I think under the leadership of Executive Director Mike Ryan, that's starting to change, and he's incredibly proactive and he's been trying to roll out new programs," Mr. Kallos said. "They did do a pilot where they used tablets in different polling sites to get the results in a lot faster."
The Board of Election did not immediately respond to a request for comment on the legislation.