New York City has historically been a haven for the weird, the underground, and the avant-garde. And while the city's art scene has changed dramatically since its heyday, the new performance series "Performing Franklin Furnace" takes an in-depth and immersive look at that history. Running from February 26 to March 1 at the Lower East Side gallery space Participant Inc, the show celebrates activist artist Martha Wilson's groundbreaking downtown exhibition space Franklin Furnace and seeks to transport visitors back to city's burgeoning 1970s arts scene.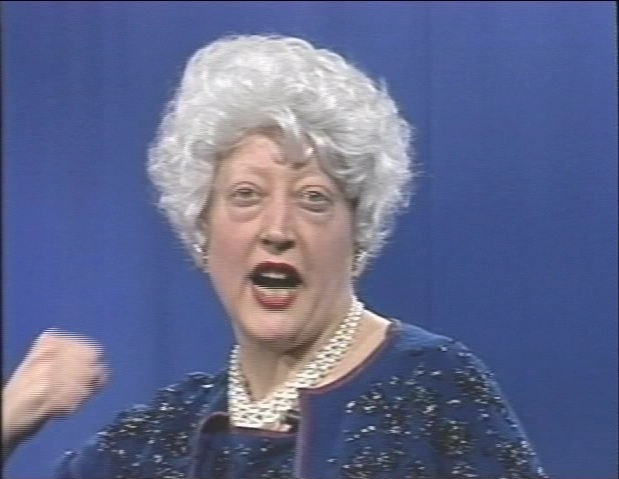 Founded by Ms. Wilson in 1976 in a Tribeca storefront, the organization's mission was to "present, preserve, interpret, proselytize and advocate on behalf of avant-garde art." Franklin Furnace was a hub for the young conceptual and performance artists of the time, such as Jenny Holzer, Eric Bogosian, and Murray Hill. And for many years it held the largest collection of artists' books in the country before the catalog was acquired by the Museum of Modern Art in 1993. After a few changes in headquarters and efforts to take its archive digital, Ms. Wilson, her staff of five, and the organization's archives moved to Pratt Institute's Brooklyn campus to start a new chapter as Pratt's organization-in-residence in December 2014. Today, Franklin Furnace awards grants to emerging artists and maintains extensive event archives.
"Performing Franklin Furnace," organized by Ms. Wilson and Independent Curators International, will include live performances by Michael Smith on February 26 and Coco Fusco on February 27, plus screenings and additional shows throughout the weekend. The series accompanies an archival exhibit of 30 projects that originated at Franklin Furnace, on view at the Pratt Manhattan Gallery from February 20 to April 30. The show is the last stop on a four-year-long touring exhibition that's so far hit Canada, California, Utah, and Milwaukee.