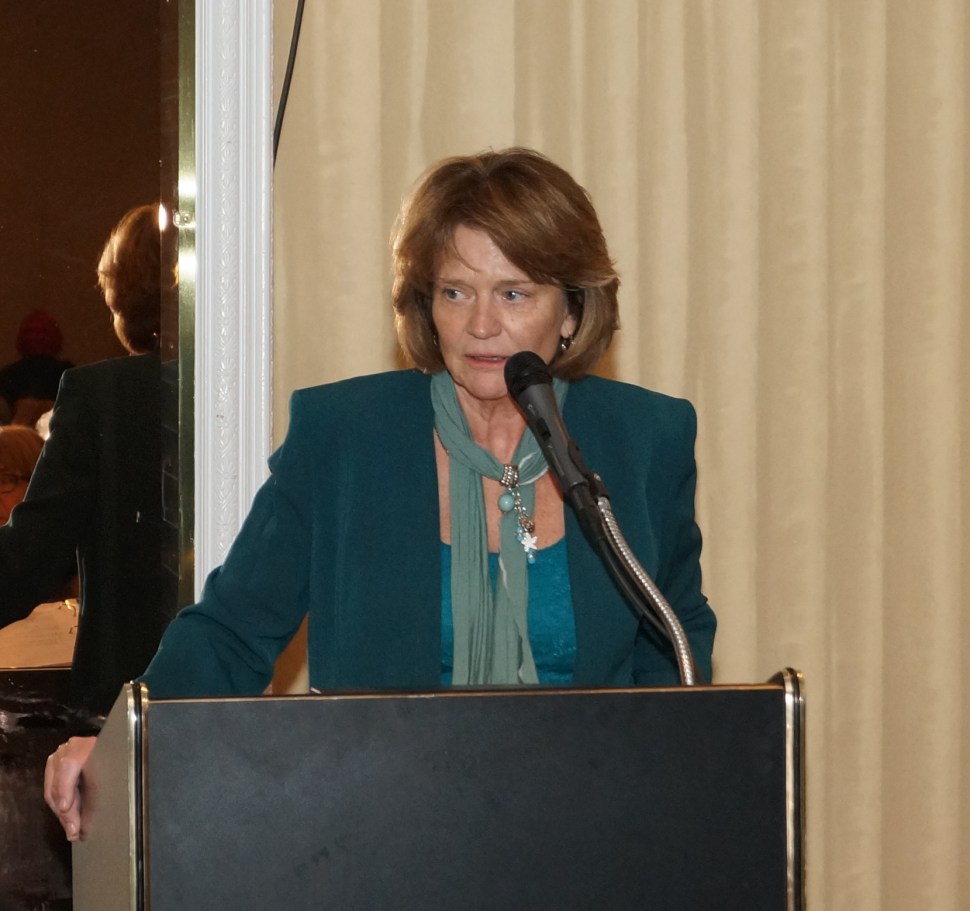 "Just do the best you can. That's what the Registered Nurses were told when we were rushing through our duties on the oncology unit because there was simply not enough time in the day to get our patients through their chemotherapy infusions, EKGs, blood-draws and provide the education and support our patients needed. That was the answer when we asked for more staff."   An RN at a February 9 hearing of the Senate Health Committee on setting safe nurse staffing levels by law.
Hospitals can be dangerous places. Medical errors have become the third leading cause of death in America. If we want to make hospitals safer, there is a large body of evidence—more than 30 studies in the past 20 years, pointing to one solution in particular: make sure there are enough nurses at the bedside.
For example, one study by Dr. Linda Aiken of the University of Pennsylvania Nursing School found that increasing the number of patients in a nurse's workload by one led to a 7% increase in the likelihood that a patient would die within 30 days of admission.
Everyday, nurses and frontline healthcare workers care for their patients under conditions that make it difficult for them to provide safe and effective care. But instead of setting a safe and enforceable staffing standard for every hospital that would improve patient safety, the NJ Department of Health (DOH) allows each hospital to establish their own system of staffing – and far too often these systems are inadequate, inconsistent and poorly managed.
A study by the federal Agency for Healthcare Quality (AHRQ) and Research found that when there was one more nurse on a unit, the chance of patients in an intensive care unit (ICU) dying decreased by 7% and for surgery patients the risk of dying decreased by 16%.
Yet, the NJ Department of Health has failed to update nurse staffing standards since 1987, despite the fact that hospital patients are far sicker and require far more attention now than they did 28 years ago because of changes in technology and hospital admission and discharge practices. NJ regulations still allow for one nurse to care for three patients on an ICU, or six patients on an oncology unit like the one described above. This failure to modernize staffing requirements is made worse by the DOH having halted routine hospital inspections, relying instead on inspections by private accreditation companies paid by the hospital.
The Joint Commission – the organization primarily responsible for certifying hospitals for Medicare – found that nurse staffing shortages were a factor in one out of every four unexpected hospital deaths or injuries caused by errors.
California has had a law ensuring safe nurse staffing since 2004. In 2012, Dr. Linda Aiken and her colleagues compared three states – California, New Jersey and Pennsylvania – one with staffing ratios and two without – to see if there were differences in mortality and failure to rescue – incidents where doctors, nurses or caregivers fail to notice symptoms or respond adequately to signs that a patient is dying of preventable complications.
Dr. Aiken found a significantly lower likelihood of an inpatient death within 30 days of admission in the state with workload limitations — California. There was also a lower likelihood of death from preventable complications. California had 13.9 percent fewer surgical deaths than NJ and 10 percent fewer than in Pennsylvania. That translates to 222 more deaths in New Jersey.
While 88% of medical-surgical nurses in California reported caring for 5 patients or less in their last shift, only 19% of nurses in New Jersey had the same workload and only 33% of nurses in Pennsylvania. The law NJ nurses are asking for would set similar standards as those in California, allowing nurses to provide safe and effective care in all hospital units.
Why, then, in the face of so much evidence on the benefits of setting nurse staffing standards, are hospitals so consistently and vehemently opposed to stronger safeguards?
At base, the argument against staffing ratio is that hospitals can't afford it. In fact, the opposite is true. Under new Medicare reimbursement rules, safe staffing will be crucial to the financial health of hospitals because hospitals will be penalized for poor performance in areas directly linked to safe staffing levels, including patient satisfaction. The California Health Care Foundation stated that the financial impact on hospitals of the staffing law has been marginal, and the most recent study by the AHRQ found that increases in hospital staffing are not only associated with reductions in adverse events and length of stay and do not lead to increased costs.
We are also losing good nurses to the understaffing crisis. Studies link nurse staffing to nursing retention, satisfaction and reduced injuries. A recent study found nurse-to-patient staffing standards in acute care hospitals significantly lowered job-related injuries and illnesses for nurses.
For the safety of our patients, for the safety of nurses and for the financial health of hospitals, Registered Nurses are asking our elected officials to step in and act where our hospitals and our Department of Health have not: Pass a law now to improve and update NJ's safeguards for nurse staffing in hospitals. Assure nurses that they can go to work each day, knowing that they will have the resources to provide the highest quality of care to their patients. Provide patients with the knowledge that whatever hospital they are in will have the same safe standard of care.
Ann Twomey, RN, is the president of Health Professionals and Allied Employees (HPAE)