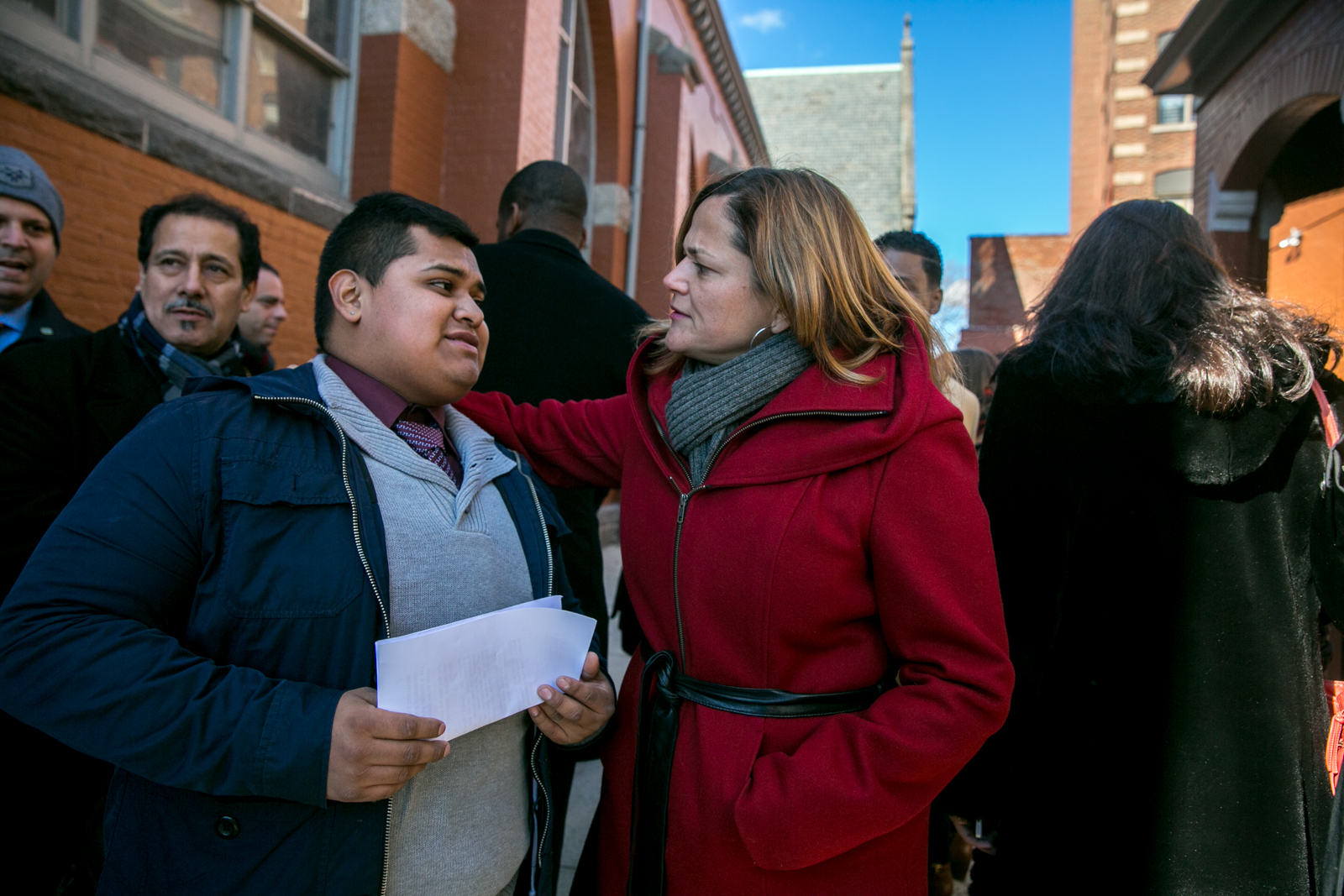 Council Speaker Melissa Mark-Viverito today tore into a Texan federal judge's decision to block President Barack Obama's executive order to shelter undocumented immigrants, and into the 26 right-leaning states that filed the lawsuit to prevent the program from going forward.
Judge Andrew Hanen determined late yesterday that the Obama Administration had acted outside its authority by not having a public comment period on its plan to allow as many as five million undocumented immigrants who have resided in the United States for five years to register to avoid deportation and work legally in the country, if they have no criminal record. Ms. Mark-Viverito, a native of Puerto Rico, blasted Texas Gov. Greg Abbott and the other GOP leaders who sought the injunction.
"It's unfortunate that anti-immigrant activists and Republican leaders continue to reject all common sense immigration reforms and instead are spending their time filing frivolous lawsuits and threatening to shut down government agencies," Ms. Mark-Viverito said in a statement today.
The speaker maintained, despite the decision, that Mr. Obama was completely within the rights of his office to issue the executive order last November. She added that she anticipated seeing Mr. Hanen's decision overturned on appeal, and predicted eventual success of the plan in integrating foreign nationals into American society.
"The facts are clear: President Obama's administrative relief plan is constitutional and necessary," she said. "For too long, millions of immigrants who work hard, pay taxes and contribute to this country have been marginalized and this immigration action will bring them out of the shadows. This ruling by a Texas judge won't deter advocates for immigration reform and we look forward to the courts reversing the ruling and affirming the President's plan."
She added that she and the Council would press ahead with pro-undocumented immigrant measures like the IDNYC municipal identification program—though it was unclear how the judge's decision might impact residents without proper paperwork in New York. The city has already acted on its own to stop cooperating with the Immigrations and Customs Enforcement agency when it issues immigration detainers without warrants.
"The New York City Council will continue to work with partners across the city to ensure those who stand to benefit from administrative relief can do so," she said.
After Ms. Mark-Viverito slammed the judge's decision, Mayor Bill de Blasio weighed in with his own more measured statement.
"President Obama's lawful executive actions on immigration are consistent with our core American values of compassion, inclusion and freedom. We trust the Court of Appeals will support these much needed, commonsense measures. New York City will continue to defend, advocate and organize for the inclusion of immigrants already in our communities, who have proven to be an incredibly positive force for our economy and culture. And New York City will continue to prepare for implementation of the President's executive action, and encourage immigrant communities to step forward and sign up when programs go live—these programs are lawful and secure, and we have your back."
Updated with comment from Mr. de Blasio.