I never expected to become pals with Leonard Nimoy. I was not a Trekkie, though I always thought Spock was kind of a babe, the ultimate in unavailable. Nor was I a big supporter of Jewish causes, as he was.
But one day in early 2007, an email popped up in my inbox: Spock himself. Leonard read a story I'd written for The New York Times about "fat studies" on college campuses and wanted to talk to me about one of his photography books, The Full Body Project.
An accomplished and respected lensman within the art world (and an art collector and major donor to Los Angeles museums), he had done several series of photographs during his career, including a set of pictures of obese naked women. Some weighed 300 pounds. But his subjects in this series weren't hidden beneath layers of blankets or obscured by veils. The women—and Nimoy—celebrated their girth. Rejoiced in it. They looked straight into the camera, refusing to avert their eyes. The photos were bold and shocking in a culture that worships a size 2. That, in fact, was Nimoy's goal: to challenge conventional notions of beauty. To make people think. To give these women the dignity they deserved.
"The average American woman, according to articles I've read, weighs 25 percent more than the models who are showing the clothes they are being sold," he told me. "Most women will not be able to look like those models." "But they're being presented with clothes, cosmetics, surgery, diet pills, diet programs, therapy, with the idea that they can aspire to look like those people. It's a big, big industry. Billions of dollars. And the cruelest part of it is that these women are being told, 'You don't look right.'"
Nimoy was intentionally trying to affect change, and he made it his mission. "'Any time a fat person gets on a stage to perform and is not the butt of a joke — that's a political statement,'" he said. "I thought that was profound."
We became friendly for a while, between his many films and directing projects. We had both grown up in fairly observant Jewish households in Boston, so we had that in common. Spock's signature hand gesture, in fact, was inspired by his Judaism: It represents the Hebrew letter "shin," the first letter in the word Shaddai, which means God. (His email address was, in part, his name in Yiddish: "Leib.") He invited me to join him on radio interviews and at speaking engagements to discuss body image. He didn't have to do that; Lord knows, I wasn't the star attraction. But he knew I'd written a book on fat camp and childhood obesity, and he was generous. The first time we met, he showed me some of his photographs. I admired one, a black and white of a desolate street in Europe.  A few days later, it arrived on my doorstep. Just like that.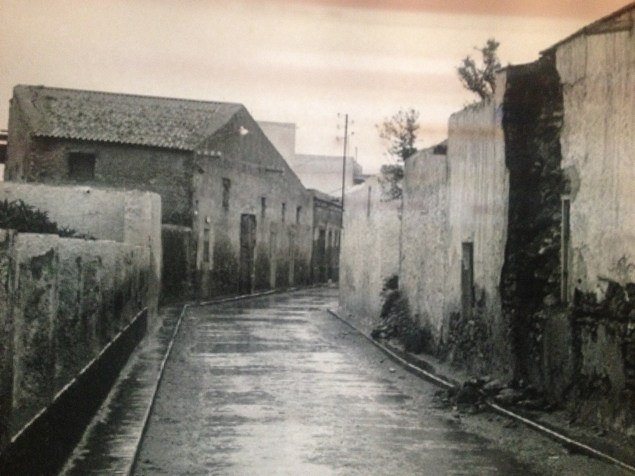 I hadn't spoken to him in a few years; he was busy with his family, and his acting, directing (Two of the Star Trek films and the mega-hit Three Men and a Baby) and photography, but I always kept track of him. He was an active Twitter user, with 1.13 million followers.
His last Tweet on February 23, at the age of 83, proved prescient: "A life is like a garden. Perfect moments can be had, but not preserved, except in memory. LLAP."