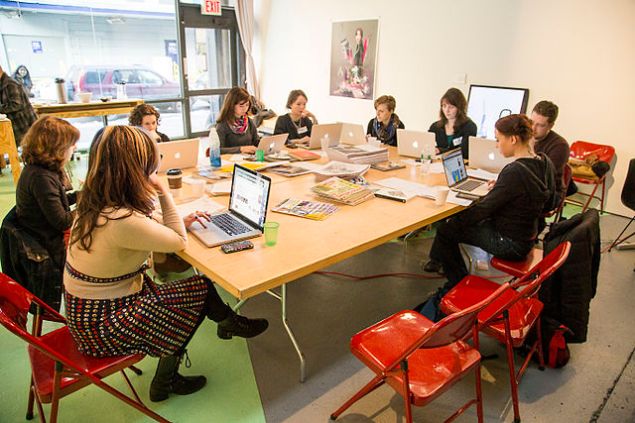 We've come a long way, baby—but maybe not far enough. If you're brave enough to hunt down statistics about the number of women represented in gallery and museum shows and directorships, you might want to grab a glass of wine to ease your pain.
Women receive half the MFAs granted in the U.S., but female artists account for just 25 percent of solo exhibitions in New York galleries. At museums with budgets of more than $15 million, 24 percent of directors are female—and they earn 71 cents for every dollar male directors earn, according to a study from the Association of Art Museum Directors.
Art+Feminism aims to balance the scales a little more. According to a 2011 Wikipedia Editors Study, just 8.5 percent of Wikipedia editors are women. On Saturday, March 7, the group will host its second annual Wikipedia Edit-a-Thon at the Museum of Modern Art, where participants will create and edit articles about female artists, feminist art scholarship and feminist art movements. The event aspires to improve female representation among editors so articles about female artists get more exposure.
An additional 55 satellite locations—including the Brooklyn Museum, Los Angeles County Museum of Art and Fondation d'entreprise Galeries Lafayette in Paris—will also host edit-a-thons between March 7 and 9, coinciding with International Women's Day weekend. At last year's event, participants at 31 locations created more than 100 new articles and added content to another 90.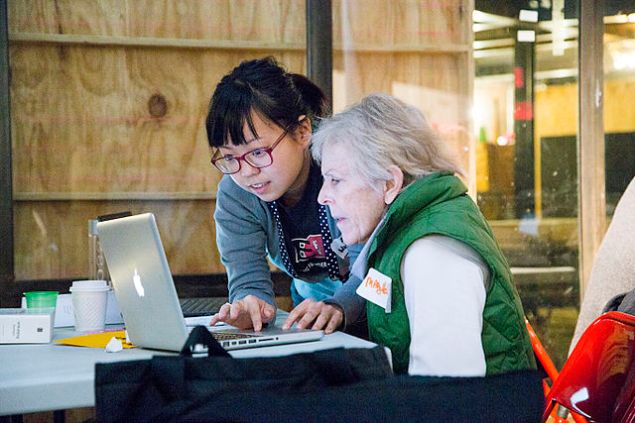 "Many other popular sites pull in content from Wikipedia, including Google search. So it is important to improve Wikipedia's gender bias because absences there are the ones that really matter," said event organizers Siân Evans, a member of the Art Libraries Society of North America's Women and Art Special Interest Group, and Jacqueline Mabey, curator and owner of failed projects, in a statement.
Art+Feminism trains participants on best practices for editing a Wikipedia page, and it's made its lesson plan open-source. As a result of last year's Wikipedia Edit-a-Thon, new pages were created for artists including Audrey Flack, Ethel Spowers and Senga Nengudi.