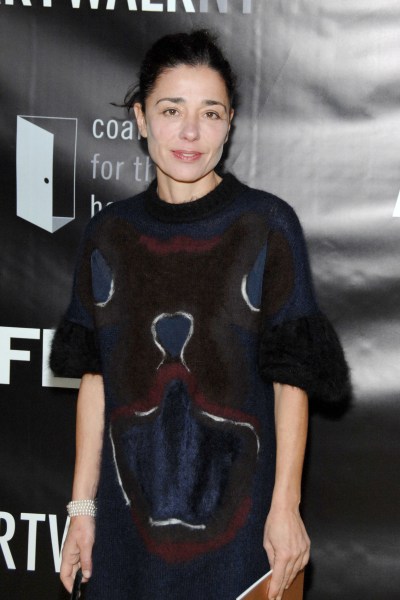 Nathalie Karg is leaving her ground floor space in Noho, and she's relocating to a very familiar spot. Ms. Karg—who helped found Anton Kern Gallery with her then-husband, Anton Kern—will be moving to a newly constructed 4th floor space at 291 Grand Street on the Lower East Side, the current home of a Gavin Brown's enterprise space and beloved gallery 47 Canal.
The formulation of this cluster of galleries at one address—a sort of grungy, downtown 980 Madison—began when 47 Canal moved to 291 Grand last July, but kept its name, which caused some confusion for gallery-hoppers and certain late-night party-seekers. In November, Gavin Brown opened a new space on the 3rd floor of the same building. And now Ms. Karg's gallery will join the party, too. (Who's next? Larry, we know you love Delancey Street. Take the bait.)
And that's not even mentioning the spate of galleries on adjacent corners of Chinatown, the clogged Orchard Street cluster a few blocks away, and the shiny new branch of the Warhol Museum that's set to open on Essex and Delancey in 2017.
The move comes after Ms. Karg's gallery lasted a year at the space in Noho. Ms. Karg, who represents artists such as Jennifer Guidi, Alex Kwartler, and the Swiss duo Linus Bill and Adrian Horni, is thrilled about the change of scenery.
"Our gallery is evolving and so is this area," she told us. "It felt like the right place to be at this moment in time."
She will inaugurate her space in early March with a show of new paintings by downtown fixture Joe Andoe.